Loving the BITE: Halloween-Candy-Stock-Up….Loving the Bite Style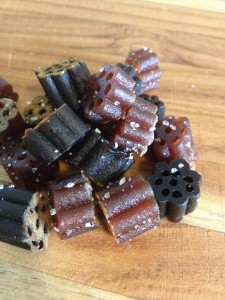 Dress Up like a Cartoon Character and Head to the Neighbors.
For over 5000 years, there's been a unique ingredient, known to the Chinese as a endurance-improving, stamina-enhancing, healing herb.  Believe it or not, it's widely available to you.  And this month, you may even score some for free.  If…
If your willing to dress up, go door to door, and humbly ask your neighbors to fill your bucket (sack, pillow case, etc.) with candy.  It's almost Halloween, so cross your fingers and hope your neighbors bought some all-natural licorice.  Right.
This month, I thought I'd spotlight this popular candy, and discuss how it can actually be used as a good fuel option on the bike.  I was turned onto it by an awesome pro mountain bike client a few years back.  She loved using it and never had any issues with it, stomach or otherwise.  Here's my take on it, my addition, and some warnings about the potential side effects of this yummy treat and natural herb.
Recipe of the week: Salted Natural Licorice Bites for Cycling Fuel
Ingredients:
10 piece bite-size licorice (all-natural, containing licorice extract) (~27 grams)
~1/12 tsp sea salt (~0.5 grams)
Instructions:
Chop licorice bites in half (this gives the salt something to stick to).
Roll bites in salt or place in baggie and shake well with salt to coat.
Place in small baggie for travel.
Eat as fuel for pre-training, during training, or with an added protein source, recovery.
Limit to 2 servings (20 pieces) on any one ride.
Makes 1 serving.  Nutrition information: Approx. 87 calories, 20 grams carbs, 0 grams fat, 12 gm sugar, 200 mg sodium.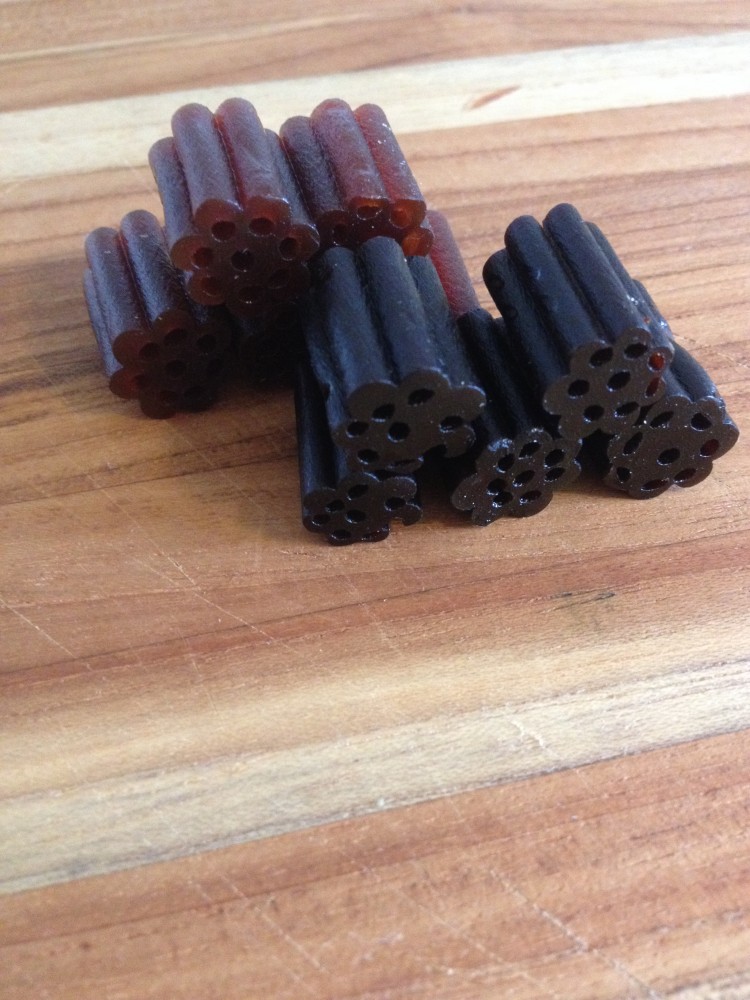 Comments:
Last month, it was September and we took our typical healthy fuel route with a natural source: Salted Dates.  This month, it's October.  Halloween. Time to talk candy, right?  While in general I reserve candy as an occasional treat, and steer any clients looking to lose fat towards very high percentage cocoa for most treats,  sometimes you can "fudge."  Or, in this case, you can "licorice."
There's a lot to all-natural licorice.  So much so, I hesitated in presenting it as a fuel option in this blog  (natural herbs come with great benefits, but also some side effects).  But, since I know athletes who already use it, I thought I present it:
Natural licorice extract, or specifically the natural Glycyrrhizic acid component within it,  can soothe your stomach…it's been widely used and prescribed by natural healers for heart-burn, ulcers, and overall sour stomach-hole story.  First, there's some great properties that can have positive effects on the bike:
Natural licorice extract can break up mucus in the respiratory system (perfect for those days when you feel congested while trying to get enough oxygen to pedal effectively) and reduce respiratory bacteria
Natural licorice root/extract can encourage improved adrenal gland function, possibly reducing chronic fatigue
Natural licorice candy is a great source of carbohydrates (2 grams per bite) from molasses with a small amount of protein – great fuel during the ride.  Molasses is a great carb option that contains many minerals including iron.  Paired with a sports drink or other fuel option, it can help you achieve 60 grams carbs per hour,
When salted, our natural licorice bites can provide 50% of my recommend sodium intake per hour when riding, or 200 mg sodium
Natural licorice candy provides an alternative to many "engineered" fuel options that use questionable ingredients and refined sugars
Sounds great, right? Well I agree. However, it's not for everyone and comes with some side effects, especially in individuals over 40 years:
First, long-term, high-quantity use of it can cause some hypertension in some individuals, so if you already have hypertension, you may want to skip this one.  In some, it can tend to concentrate sodium blood levels, while reducing potassium blood levels, creating an imbalance that may result in high blood pressure (this is reversed in these individuals once the licorice is no longer consumed)
Due to the same imbalances with sodium and potassium, it can also cause some arrhythmias or heart palpitations in some individuals.   Again, if this is already an issue, or you experience after eating the licorice, go for another fuel and discontinue use.
Pregnant cyclists (yes, we are among you:)), should NOT consume natural licorice or licorice extract.  It is associated with miscarriages and early labor.
Most licorice candies do contain wheat flour.  Not necessarily an issue for all, but if you're trying to avoid gluten, licorice candy is surprisingly not glut
en-free.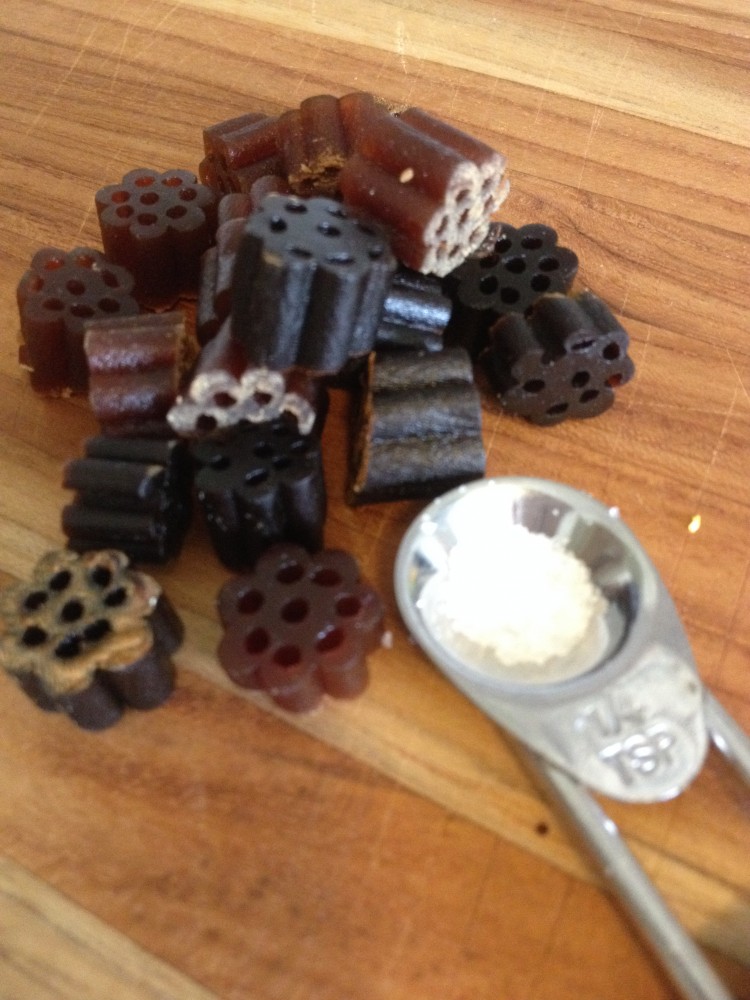 Oh, how I wish nutrition, and herbs specifically, were black and white and easy to recommend without caveats.  But, that's simply not reality, and as individuals with individually complex bodies, it's important to make choices based on your own specific needs and conditions, given this data available.  So there you have it.  Of note, none of my clients who have used it as fuel have had any reported negative experiences, but we used it as one of many fuels to keep to my recommendations above.
Natural licorice, along with other fuels in order to not overdo it, can certainly be a wonderful fuel on a long ride this week.  Let us know what you think of it.   Or, if you're already a licorice-fueler, what your experiences have been.
Fuel Your Ride. Nourish Your Body.