Loving the BITE: Spice Things Up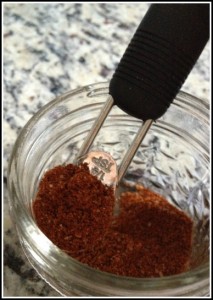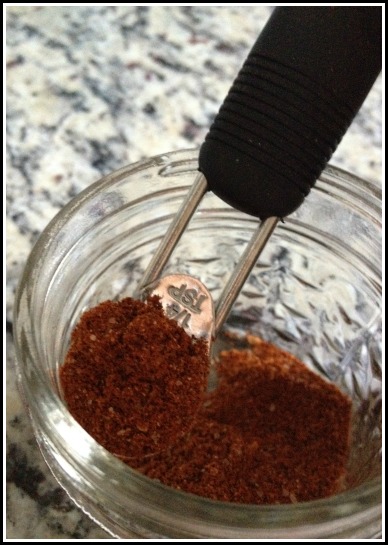 What's for dinner tonight? Anything exciting? Spicy? Delicious? Or, blah?
If you've got a case of the dinner-time blahs look no further than this weeks Loving the Bite Recipes to Spice things up.
Along the way, we'll ditch the commercial spices that harm our arteries, hormones, and health, and make our own fabulous real-food spices. We'll even get some sinus relief, metabolism boosts, and a healthy dose of vitamin C along the way. Ready for this ride?
Recipe of the week: 3 Ways to add Homemade Spice
Homemade Sweet Chili Sauce:
Ingredients:
3 large garlic cloves, peeled
2 red Jalapeño or Serrano peppers, de-seeded and chopped
¼ cup white distilled vinegar
½ cup sugar
¾ cup water
½ tablespoon salt
1 tablespoon cornstarch or potato starch
2 tablespoons water
 Instructions:
Place all ingredients except last 2 in a blender and puree.
Transfer mix to a saucepan and bring to a boil over medium-high heat. Next, reduce heat to medium and simmer for 3-5 minutes, until mixture thickens a bit and any garlic or pepper pieces are soft.
On the side, combine cornstarch and water in a small bowl. Whisk into the chili mixture and simmer one additional minute.
Let cool completely before storing in a glass jar and refrigerate.
Homemade Caribbean Jerk Seasoning:
Instructions:
2 tablespoons dried onion flakes
1 tablespoon garlic powder
4 teaspoons crushed dry thyme leaves
1 teaspoons sea salt
2 teaspoons ground allspice
1⁄2 teaspoon ground nutmeg
1⁄2 teaspoon ground cinnamon
1 tablespoon sugar
2 teaspoons black pepper
1 teaspoon cayenne pepper
Instructions:
Mix all ingredients together.

Use as a rub or seasoning in recipes such as our Caribbean Jerk Foil Packets.
Homemade Taco Seasoning:
Ingredients:
1 Tbsp chipotle chili powder
1/4 tsp garlic powder
1/4 tsp onion powder
1/4 tsp crushed red pepper flakes
1/4 tsp dried oregano
1/2 tsp paprika
1 Tbsp ground cumin
1/2 to 1 tsp sea salt (more or less to taste)
1 tsp black pepper
Instructions:
Mix all ingredients with a good shake in a small air-tight container.
Add 2 to 3 tablespoons spice mixture to 1 pound meat or protein.  Salt to taste while cooking.
Store mixture in cool, dry place.
Comments:
I know what you're thinking…you can buy any of these at the store.  Here's the thing: you can, but when it comes to healthy, clean, non-processed eating, condiments are one of the most highly processed foods in your store. Think of all the other junk in there and let that sink in. I put most condiments right up there with twinkies.
Here's what they have that you don't want in you: soybean oil, high fructose corn syrup, unnecessary amounts of sugar, hydrogenated fats, artificial flavorings, colorings, monosodium glutamate, and fake "chemical ingredients" rather than the real thing.  As you'll notice, none of these are ingredients in our condiments above and you likely don't have most of them in your pantry anyway.
On the other hand, here's what some real SPICE gives you:
Capsaicins: 
These are the nice little components of peppers that make them HOT.  They are also a potent inhibitor of substance P, a neuropeptide associated with inflammatory processes. The hotter the chili pepper, the more capsaicin it contains. The hotter the pepper, the more anti-inflammatory it is. Capsaicin is actually being studied as an effective treatment for sensory nerve fiber disorders, including pain associated with arthritis, psoriasis, and diabetic neuropathy.
And what's more, capsaicins have anti-bacterial, anti-carcinogenic, analgesic and anti-diabetic properties to boot.
Cardiovascular Benefits:
Chili Peppers have been shown to reduce blood cholesterol, triglyceride levels, and platelet aggregation, while increasing the body's ability to dissolve fibrin, a substance integral to the formation of blood clots. Cultures where hot pepper is used liberally have a much lower rate of heart attack, stroke and pulmonary embolism.
Antioxidants: 
As a food full of antioxidants, chili peppers may also protect the fats in your blood from damage by free radicals—a first step in the development of atherosclerosis. In a randomized, crossover study involving 27 healthy subjects (14 women, 13 men), eating freshly chopped chili was found to increase the resistance of blood fats, such as cholesterol and triglycerides, to oxidation (free radical injury). In addition, after eating the chili-spiced diet, women had a longer lag time before any damage to cholesterol was seen compared to the lag time seen after eating the bland diet. In men, the chili-diet also lowered resting heart rate and increased the amount of blood reaching the heart.
Clear Sinuses:
Anyone who's eaten too much spice at once (usually in a public setting, right?) knows it makes your nose run.  The peppery heat stimulates secretions that help clear mucus from your stuffed up nose or congested lungs.
An Immune Boost:
The combo of Vitamin A and Vitamin C in red and green chili peppers provides an immune boost for the body.  Vitamin A is often called the anti-infection vitamin, and it is essential for healthy mucous membranes, which line the nasal passages, lungs, intestinal tract and urinary tract and serve as the body's first line of defense against invading pathogens. Vitamin C is thought to improve our defenses against colds and shorten the duration of colds once we have them.  Good, healthy lungs and nasal passages are crucial to a cyclist, so add the heat!
Stomach Aide:
Chili peppers have a bad–and mistaken–reputation for contributing to stomach ulcers. Not only do they not cause ulcers, they can help prevent them by killing bacteria you may have ingested, while stimulating the cells lining the stomach to secrete protective buffering juices.
Reduced risk of Diabetes and High Blood Sugars:
In a study published in the July 2006 issue of the American Journal of Clinical Nutrition, Australian researchers show that the amount of insulin required to lower blood sugar after a meal is reduced if the meal contains chili pepper. When chili-containing meals are a regular part of the diet, insulin requirements drop even lower.
Plus, chili's beneficial effects on insulin needs get even better as body mass index (BMI, a measure of obesity) increases. In overweight people, not only do chili-containing meals significantly lower the amount of insulin required to lower blood sugar levels after a meal, but chili-containing meals also result in a lower ratio of C-peptide/ insulin, an indication that the rate at which the liver is clearing insulin has increased.
And last but not least, a little Boost in Fat Burn:
As luck would have it, capsaicins promote fullness which can cause a reduction in calorie intake, and they cause an increase energy (calorie) expenditure after they are eaten – a direct increase in metabolism.  Then, as an indirect metabolism boost, they promote less insulin requirements (as noted above), which can reduce the amount of fat stored in the body.  Chili Peppers make for lean, mean, cycling machines.
This week, step out of the over-sugared chemical-ingredient condiment aisle and try making your own. Or, if you'd rather buy them, make sure to be extra picky. Look for only real-food ingredients like those listed in the recipes above and skip the colorings and soybean oil. You deserve better. You deserve a bit of spice in r life that will actually provide health benefits.  Bring on the heat.
Fuel Your Ride. Nourish Your Body.