Loving the BITE: Thanksgiving Menu 2015 and Fit Holiday Tips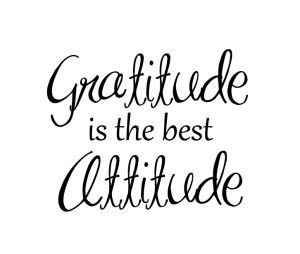 Every year at this time, I wonder where the year went and how we got to the end of November so fast. Oh, and what in the world should I plan for Thanksgiving?!? If you're in charge of a dish, the meal, or a whole feast next Thursday, you may want to take a look at this year's Loving the Bite Menu. And, if you're looking to stay lean through the Holidays, and feel healthy even on Thanksgiving day, you may want to read my tips below.
Loving the Bite Holiday Menu 2015:
Roasted Turkey in an Oven Bag from food.com. I'm actually learned all about this method for a very moist, delicious and perfect turkey last year. Use olive oil or avocado oil rather than canola oil, and enjoy this for dinner and leftovers!
Vegetarian Main Dish: Roasted Acorn Squash Stuffed with Wild Rice Salad from Beard & Bonnet.  Whether eating vegetarian or you want a flavorful side dish, look no further than roasted, stuffed acorn squash. Yum!
Roasted Beet Winter Salad from Cooking Light…this one is always a favorite!  Cooking Light is one of my favorite go-to sites for recipes and always comes through with delicious dishes.
Basil Cauliflower Soup from Loving the Bike.  Quite simply, you won't be disappointed with this soup.  It's refreshing, healthy, easy, and satisfying.
Twice-Baked Sweet Potatoes from Food Network. In a word, these are simply delicious.  They are often the richest part of my menu, but if you cut them in half the portion is a bit better. To make them a bit healthier, omit the sugar and use 3 Tbsp organic honey.  Replace butter with coconut oil (or if using butter, try to used butter from organic fed or grazed cattle).
Roasted Ginger Green Beans from Food Network.  You know I'm a sucker for ginger. Good for you and Delish!
Crustless Maple Pumpkin Pie and No-Bake Pecan Pie Squares from the Detoxinista. Both are grain-less, gluten-free, and dairy free.  While they are light and nourishing, they still taste divine. Enjoy!
Another splurge (go for either a dessert OR a cocktail, or half-portion portion of each): Hot Apple Toddies or Spiced Wine from Lush Wine Mix.  These wine cocktail mixes are packed with organic and real-food goodness.  They use freeze-dried fruits and organic spices (which means antioxidants from the mix and the wine!), and contain less sugar than other mixers. (Lush is offering coupon code holidays2015 for 25% off 3 and 6-packs – US shipping only).
Comments:
I'm all for celebrations! And, I love food, cocktails and social feasts with friends and family. These are once in awhile celebrations, and should be enjoyed. Still, if you want to stay on track through the Holidays, here are 5 tips to avoiding extra Holiday Pounds:
Top 6 Tips for Avoiding Holiday Pounds:
The "Holidays" are really only a few days.  Enjoy food, friends, and family on these days, but do not allow it as an excuse to overeat for the entire 2-Month-Season.  It's usually not the actual Holiday feasts that do the most damage.  It's 2 months-worth of parties and cookies at the office.  Treat the non-Holiday days the way you would any other day…make good choices and only allow 1 small "treat" per day.
During an actual Holiday meal, load on the vegetables.  Go out of your way to bring a vegetable dish.  Then, only take your favorites of the non-vegetable items.  If you think mashed potatoes are okay, but not something you really love, skip it.  Stick to what you really want.  If you feel like you have to take a specific item in order to be nice to the person who made it, keep the portion small.  And, to get more vegetables, use vegetables in place of traditional "starchy" dishes such as Cauliflower Mashed Potatoes or Roasted Butternut Squash in place of grains.
Eat S-L-O-W.  Put your fork down in between bites. Enjoy the company.  Polish off a full glass of water before digging in for seconds.  Allow your body time to determine if you are still actually hungry.  You'll feel awesome leaving the table comfortable, and not stuffed.
If you do over eat or indulge in too much sugar, try drinking our Junk Food Anti-Venom Smoothie and eating "extra-clean" for a few days. Hydrate well and indulge in veggies
Lastly, be as active as possible!  Even in cold-weather states, it feels great to get outside and burn off some calories.  Get the whole family involved with some football, ultimate Frisbee, bike ride…do whatever…just get up and move!
That's it. We wish you a wonderful Holiday whether you're celebrating in a week or another time during the year. Enjoy the foods, family and friends, and the moment.
Enjoy Your Holiday.  Fuel Your Ride.  Nourish Your Body.