Loving the Bite: Top 5 Homemade On-the-Bike Fuel Recipes
Sometimes, you just have to take matters into your own hands, head to the kitchen, and make some dynamite training fuel. Or, at least, I tend to have to.  For 12 years, many miles on the bike, and many mountains climbed, we've chosen my homebrew drinks, bars, and whole food options.  Here's my top 5,  and when and why I use each:
Recipes of the Week:
Top 5 On-the-Bike Fuel Recipes: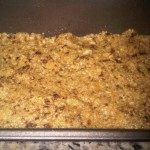 Lemon  is simply a favorite flavor in my house, and I use these bars for during-training nutrition hour to hour.  They add the carbs I need, in addition to a sports drink, to meet hourly nutrition goals.  The break apart easily, are easy on the stomach, and travel well.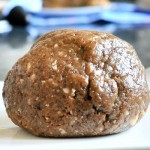 PB2-Chia-Honey Balls are a new favorite of mine.  And, thanks to the a current client, I've perfected and re-edited this recipe to make them race-ready, and good-in-the-jersey-pocket (see recipe at the end of the PB2 post). I use these for pre-ride fuel (about 30 minues out), hourly fuel, or even my "solid food" every 3 hours.  They have a good taste and are easy to chew.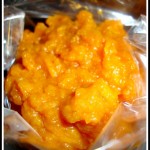 Among these optoins, my personal favorite is the Sweet Potato Mash.  You simply squeeze it out of the corner of a baggie and enjoy a not-too-sweet, whole-food option for long-lasting fuel.  I use these as a real food option every 3 hours or so of a long ride.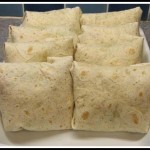 These are the ultimate in real-food, long-ride treats.  Just think, after sucking down a sports drink and carb option hour after hour, you get to feist on a (small portion) bacon rice burrito.  These are salty, satisfying, but not so big that they will slow you down or cause many issues with digestion.  They are packed with savory carbs and give you something to look forward to.  After many a mile, these have saved me and my ride.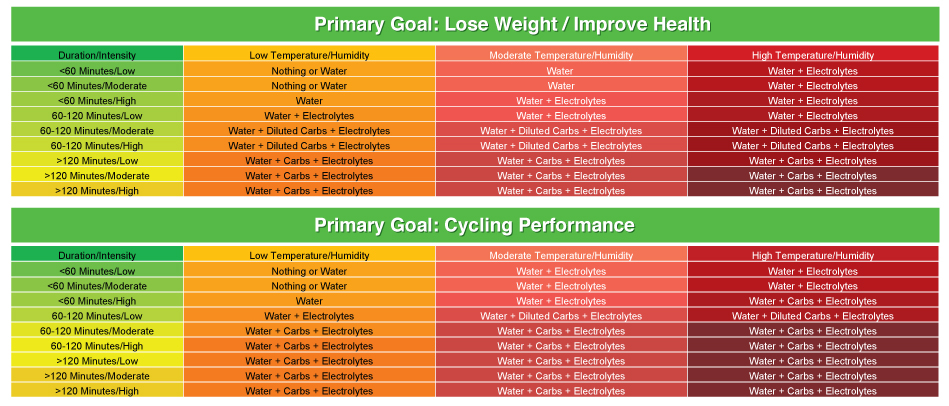 If you haven't heard me say it before, I'll say it again here: I'm a little cheap.  Or, as I would call it, clever and frugal.  Yes, when I really got into endurance sports by climbing big peaks and mountain biking, even Gatorade was too rich for my blood (I was young, married, and in college).  Many years later and I still prefer to save my money for new components when I find my homebrew works well, settles well, and is always available in my pantry.  And best of all, it has adequate sodium.  See what you think… Sure, there's great options out there on the grocery shelves and I am always thrilled to highlight these as well.  Whatever your preference, just make sure to give your body the fluid and fuel it needs hour after hour so you can ride strong.