Low Priced Gift Ideas for Cyclists: With 38 days left until Christmas, it's the perfect time to find a gift for that special cyclist in your life (or for yourself). We don't want to inundate you with too many options (or suggest something like a new and expensive bike…which we all would love by the way), so we're simply listing off our top 5 low budget ideas for you.
1.  Loving the Bike and #bikeschool merchandise: Click HERE to Purchase
*30% off all Loving the Bike and #bikeschool jerseys, kits, and t-shirts from now until December 1, 2011.
Enter "LTBBKSCHOOL" in the discount code box upon checking out when shopping at Groucho.
Please forgive the blatant self promotion of our merchandise, but we do think it would make a great gift…and with prices at 30% off, how can you go wrong?
Price: Jerseys from $32 and up.  Kits – $55.95.  T-shirts – $15.39 (after 30% discount)
2.  A subscription to Bicycling Magazine: Click HERE to Purchase
Price: Two Years for $22.00
3.  Cycling Jewelry from Green Goat Designs: Click HERE to Purchase
Price: Starting at $25.00 and up
4.  Cycling Artwork from Kollective Fusion: Click HERE to Purchase
Price: Starting at $25.00 and up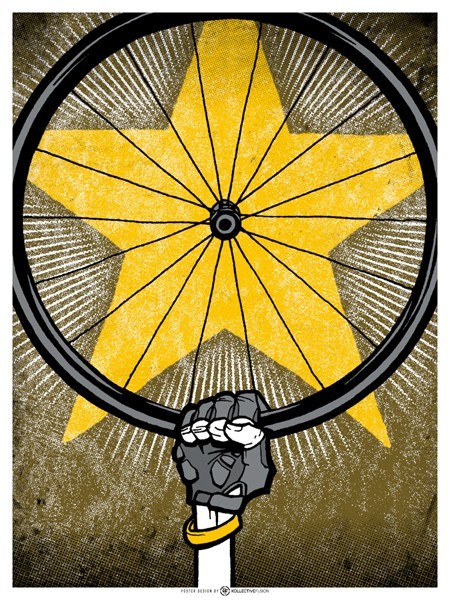 5.  Zinn and the Art of Road Bike Maintenance or Zinn and the Art of MTB Maintenance book: Click HERE and HERE to Purchase
Price: $16.47 (from Amazon)