Make it Happen Monday: Your One and Only Body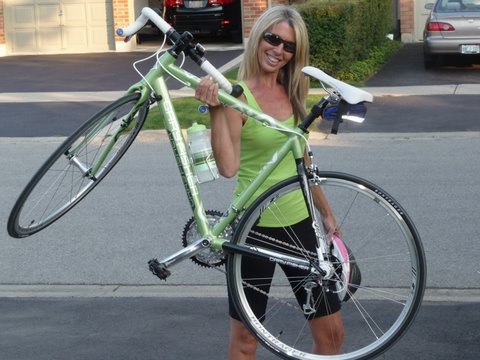 That body of yours is the only one you'll ever have.  What are you going to do with it?  Being involved in the world of Fitness for a large part of my life, this statement has always lingered in my mind.  What people do with their bodies is ultimately up to them, but why wouldn't you want to make the most of this "one and only" body you'll ever find yourself housed in?
Odds are that if you're reading this post, you're a cyclist and that means you're doing something great to take care of your one and only.  Yeah, I know that some of you are probably thinking that you should be doing more….but you're working at it and that's the most important thing.  It's a process….it's a lifestyle….it takes time….and it takes effort.  Just keep on moving (pedaling) in the right direction, make healthy choices that move you closer to your ideal body, and never give up.
That body that you're living in is the only one you're ever going to know.  What have you chosen to do with it?
Nutrition Bonus:  We'd like to give you a free copy of Kelli's e-book called "Fuel Right, Ride Light".  She is our Loving the Bike nutrition expert and this book was created to help cyclists reach their ideal weight.  The only catch is that we ask you to subscribe to our mailing list.  Subscribe Here, and your e-book will arrive shortly after.