Monday Can Be Easy Like Sunday Morning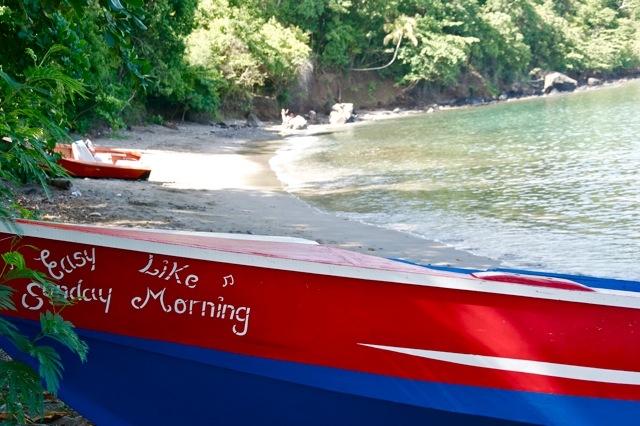 Mondays seem to have a bad wrap.  So many people wake up with the "oh man, it's Monday" attitude and need an extra kick or nudge to get going.
This is one of the reasons we came up with our "Make it Happen" Monday posts.  They are intended to help get any of you needing some extra motivation off to a great start.
Just as Monday mornings have their reputation…Sundays have typically been known as a day of rest.  I guess switching gears is part of the reason Monday mornings can be extra tough.
But why can't every day be "Easy Like Sunday Morning"?  We saw this fishing boat parked at one of our favorite beaches here in Grenada and I instantly knew it would be the focus of today's post.
Mondays might be a whole lot more complicated and require additional responsibilities…but with a Make it Happen attitude and a feeling of everything is easy, they can be as enjoyable as the day before.
Sure today is Monday, but I want you to wipe away any stigma you have associated with it.  Have a look at this photo once again, get Lionel Richie playing in your head, and make it an easy and relaxed day.
"that's why I'm easy
I'm easy like…….."