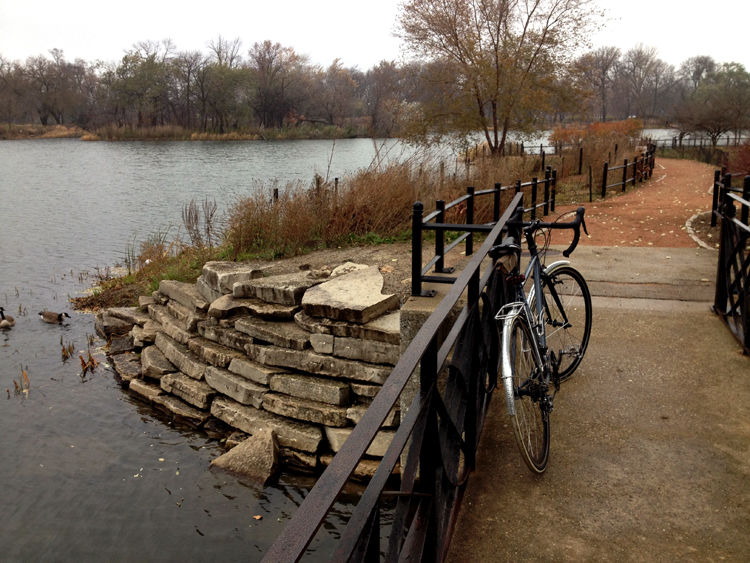 It was drizzling as I left my house early Saturday morning. The wind was coming from the south and it was strong. I headed that way first.
Less than a mile from my house I was stopped at a red light. I had no plan for that morning other than to ride and clear my head. The light turned green, and as if it had a mind of its own, my bike turned into the entrance of Humboldt Park.
I can't remember the last time I rode through this magnificent park. It covers 207 acres on the northwest side of Chicago. Built in the early 1900s, it's now on the National Register of Historic Places. Incredible: more than 200 acres of natural habitat right smack in the middle of the city. And it's basically in my backyard.
I navigated the twisty paths, sometimes circling back to ride a particularly fun part again. There are many different experiences here. You can ride under the street and over wooden bridges. There is gravel, pavement, and every so often, a tiny stretch of "single track" that connects one winding path to the next.
There are huge trees that provide sanctuary to birds and butterflies. It has playgrounds, horse stables, and a beautiful boathouse pavilion that is a Chicago Landmark.
There are statues of famous guys that most of us wouldn't recognize without the nameplates, monuments to novelists and political martyrs, and a pair of bronze American bison by the same sculptor who created the famous Art Institute of Chicago lions.
On this morning, dogs were running free in what must be a sniffer's paradise, young parents wheeled toddlers while pointing to the ducks in the water, and runners nodded hello as they passed.
I forget how awesome this park is, and I don't spend enough time there. This must change. It was quiet and peaceful – at least it was on a rainy, fall morning. And it's perfect for a head-clearing ride.
Sometimes, you really never have to look further than your own backyard to find something amazing.
What's in yours?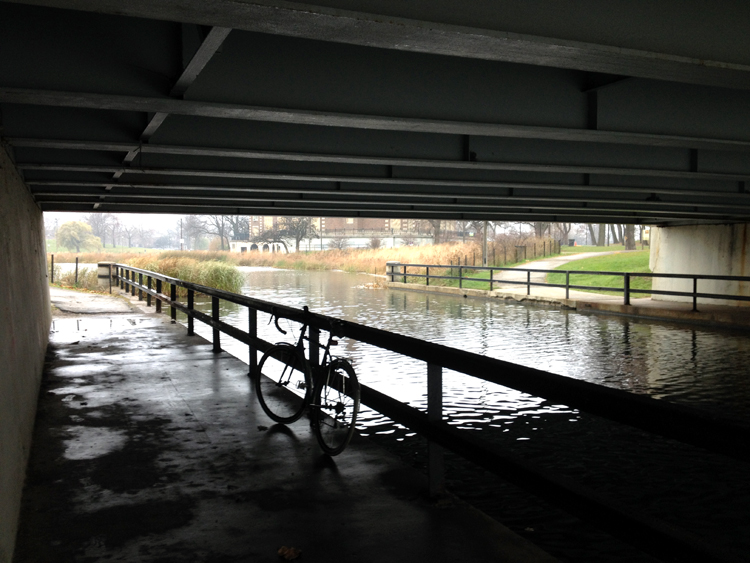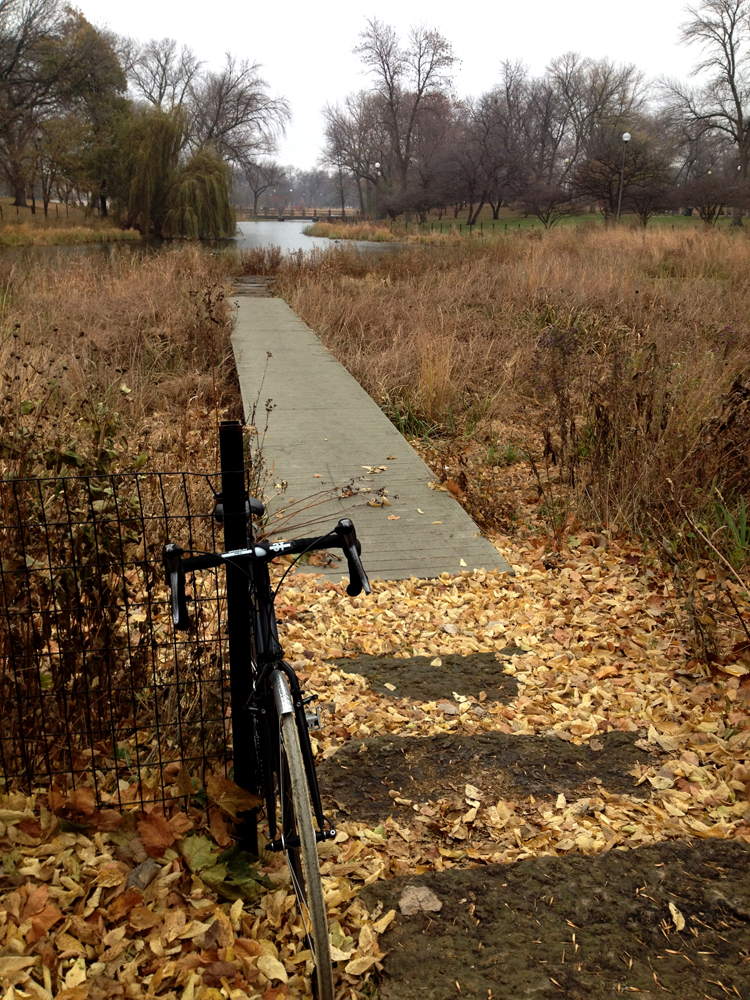 – Suzanne