My Preconceived Cycling Notions Debunked
I feel like I know a little about nutrition and fitness, so along with that I have my thoughts and beliefs on certain things. Well, I recently had some of these preconceived notions debunked as I discover what I thought is not necessarily reality.
Eating Before a Ride: I've always felt that a meal should never be eaten less than one hour before exercise.  I'm quite obsessive-compulsive about things and have always been very meticulous about what goes into my body before and after a ride.
But now that I'm leaving home on my bike early in the morning, I'm pretty much eating right before I take off.  It's a light and nutritious power oatmeal breakfast, but definitely something that I never would have eaten immediately before a ride in the past.
But, guess what?  It hasn't affected me at all.  In fact, I feel super strong and fast on those early morning post-meal rides.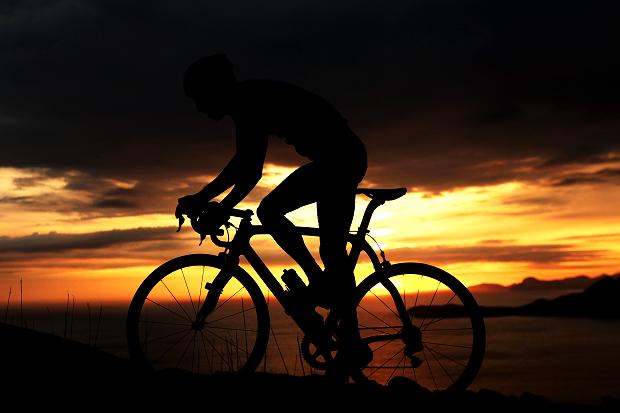 Time of Day for Ride: Although I'm a morning person, I've generally strayed away from very early morning rides.  I do love riding in the morning, but have always waited until my body has a chance to fully wake up.
Well, now that I'm leaving the house before 6:00AM…..all of that is totally thrown out the window.
But just like eating doesn't seem to affect my ride, the early morning doesn't either.  There are days that I wake up groggy and tired, but once I get on my bike it's a different story.  I instantly wake up and feel alive…..and my body feels as powerful as ever.
Do you have any preconceived notions about your cycling performance?  Well, a couple of mine have been totally blown out of the water…..and I never would have known if my cycling conditions didn't change.
What are your preconceived cycling notions?