My Riding Buddy
We had Dave Boyd guest post a little while back and he's such a nice guy and great writer that we just had to have him back once again.  He honestly is one of the nicest people I've ever met and I hope you enjoy this beautiful little poem he wrote about his "Riding Buddy".
My Riding Buddy
by Dave Boyd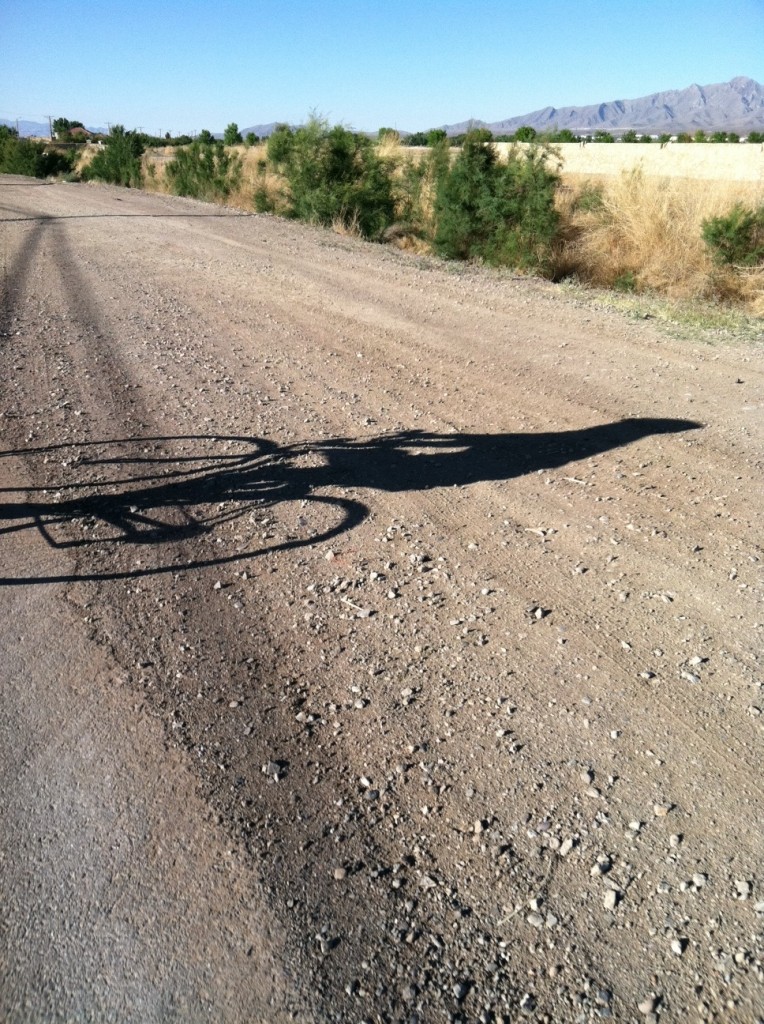 Some days he rides in front of me
Some days he lags behind
Sometime he's right there next to me
Matching climb for climb
At times others join us
Along our sunny path
We all ride up, down, SIDEWAYS?
Advancing on our quest.
We log those miles weekly
Morning noon and night.
There's no use taking shortcuts.
We'll only lose the fight.
If you haven't guessed yet
My riding buddy's me.
Not my skin and organs.
My Shadow rides with me.
Dave is a recreational cyclist and runner.  When he's not cycling or traveling for work, he's playing with his 3 kids or taking off on a run.  He tweets about running, riding, travel and the St. Louis Cardinals.
Photo c/o Dave Boyd