MyID for on and off the Bike
I've always liked the idea of having some sort of personal ID on me when out for a ride.  You know…..just in case.
It's something we don't want to think about, but being pro-active is always a good thing.  Way back, I used to ride with a little note written on paper that had an emergency contact for me.  Then I used Road ID for a few years.  But for the past couple years I haven't had anything on me at all.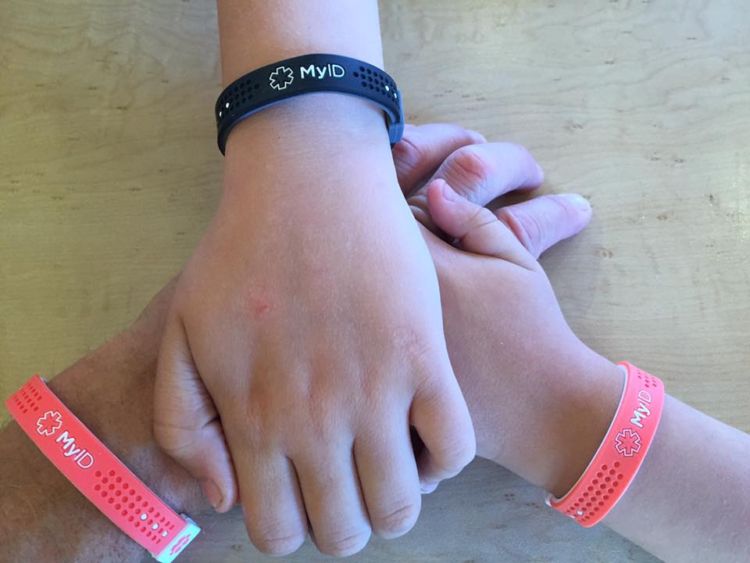 So I decided to contact the guys at MyID, to see if they would hook me and my boys up with some bands.
I want for this post to be more like a full on review, than just a little story about me and my band…..so here's what I think of them, and why I feel you should or shouldn't have one for yourself.
What I like:
It makes me feel good knowing I have some form of ID on me at all times…..on and off the bike.  I also love that my two boys have theirs on at all times as well.
My old Road ID used to have all my personal information written on the band itself.  With MyID it is all set up through a website so you can update and change your emergency contact information at any time.
It might sound corny, but I love that me and boys have matching bracelets to wear.  Not only do they serve a great purpose….the bands also look great.  We've had several people comment on them.
I like that there are lots of options for band style and color.  It's easy to find one that fits your personality.  You can also just get a wallet card if you don't want to wear one on your arm.
Your MyID online profile is Free for life.
Things I'm not sure about:
I'm pretty sure that if the time ever comes, the responder would be able to grab all my contact information from the band and know what to do.  But I'm not certain.  The people from MyID say that 95% of first responders are trained in school to look for medical information (Bracelet, Wallet, or Necklace).  My nephew just completed Fireman School in Canada and he said they never mentioned looking for something like this.
I also tried calling the 1-800 number to see what would happen if someone called in to give my personal ID band PIN number.  The operator asked me if this was a medical emergency, and I said No.  So she told me to call a different number.  I am assuming if I said Yes they would have asked for the ID information and provide the details.
How it works:
There are 3 ways for first responders to access your personal information from your MyID:
Scan the QR code using any FREE QR scanner on any smart phone.
Call the 1-800 number where they will to help the EMS obtain the info quickly
They also can click on the MyID app on a phone or go online and enter the ID and PIN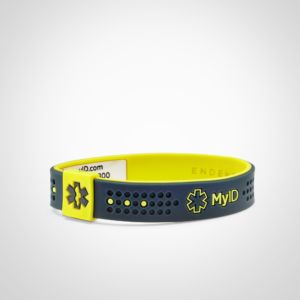 Should you have one?
I say definitely, Yes.  Anything you can do to help you or another cyclist is worth doing.
The bands are fairly in-expensive.  Bracelets range from $9.95 to $29.95 depending on which style you choose.  The MyID wallet card is $9.95.
Plus they look really good.  It's like cool jewelry with a very good purpose.
Pick up your MyID by shopping online.