No Country for Old Men (383 Mile) Race Report
Marko Baloh, of Slovenia, is the champion of the inaugural No Country for Old Men bicycle race.  Marko blistered the 383 mile extremely challenging course in 20 hours 59 minutes, averaging 18.23 mph.  Dave Elsberry of Mission Viejo, California finished 2nd with a time of 29 hours 30 minutes.  David Disney of Loveland, Colorado finished 3rd in 30 hours 21 minutes.  Dan Driscoll and Pam Wright of Ft. Worth, Texas captured the two person mixed team division with a time of 27 hours 15 minutes.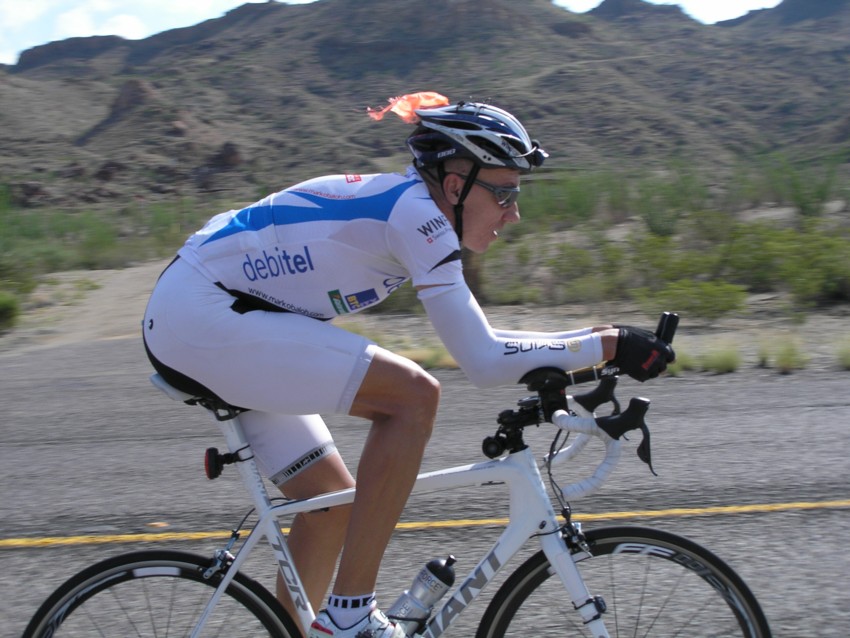 Baloh is rated as one of the top 5 ultra racers in the world.  He holds the UMCA track world record for 1000 kilometers (620 miles) in 27 hours 31 minutes.  He also holds the UMCA 100 mile road record by racing the 100 miles in 3 hours 48 minutes.   Marko is also a 2 time Race Across America podium finalist.  He is currently training to once again compete in RAAM in June 2013.
The No Country for Old Men (NCOM) is a non-stop 383 mile bicycle race that begins in Alpine, Texas and travels through Study Butte, Big Bend National Park, Marathon, Ft. Davis and Marfa.  There is over 13,000 vertical feet of climbing on the difficult route.  Temperatures during the race varied from 100 degrees in the high desert to the low 40's at night in the Davis Mountains.  Most riders drink and eat while on their bikes and race continually without sleep.  There was a 32 hour finishing time limit.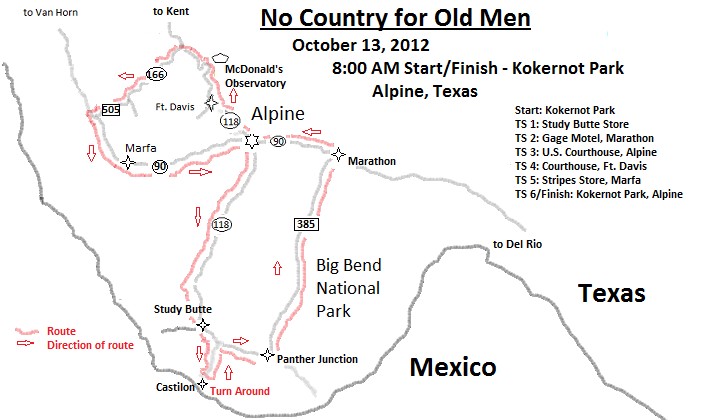 NCOM is truly a race of endurance as well as physical and mental challenge and was born from Team Dex Tooke's Race Across America experiences.  Each racer had a follow vehicle with support crew.
Race director Dex Tooke stated, "NCOM is certainly not a race for the masses, but for the elite few who want to challenge themselves for the love of the game.  I have long wanted to host an ultra bicycle event in this rugged country."
The name for the race comes from the Cohen brother film and Corman McCarthy drama novel of the same name.  The backdrop for the movie was the remote SW Texas desert area surrounding the Rio Grande River.  The same area that challenged the hearty racers.