Nothing But the Best — A Guide to Mexico's Finest Destination
Planning a holiday to Mexico is as challenging as it is exciting. There are so many great places to visit, so you can consider yourself truly blessed with choice. Here's a guide to some of the best places in this beautiful country that sits between the US and Central America.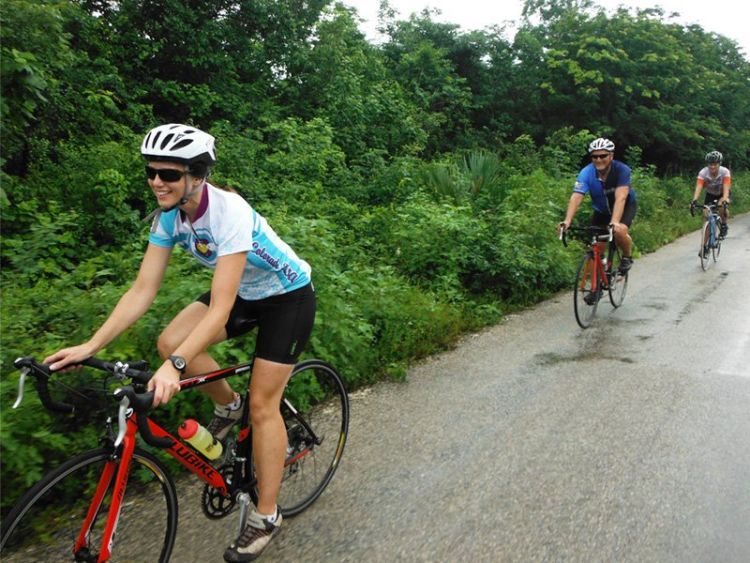 Oh, and it can definitely be a great location for a cycling holiday.  Mexico has a great climate for cycling, and the roads are quite good in most places.  There are also several off road trails for mountain biking.
Opinions may vary, but I would personally recommend cycling in the Yucatan area which includes places like Cancun and Riviera Maya.  It's pretty darn cool to ride past Mayan ruins and end off a ride at a beautiful beach for a dip in the ocean to cool off.
Acapulco
Gaining popularity in the early 50s amongst the rich and famous, this was the first resort town in Mexico. Boasting some of the best beaches in the country, it still attracts plenty of tourists. Playa Hornos is one of the most popular, with a gently sloping shoreline — perfect for families with small children. The region is also home to many cultural sights, such as the Fort of San Diego which provides a fascinating insight into Mexico's colonial past. Visit, too, one of the region's most spectacular sights — the professional high divers of La Quebrada. As they leap from cliffs at staggering heights, you'll be left totally speechless.
Los Cabos
Situated on the Baja California peninsula, this region has no shortage of thrilling pursuits from watersports to championship golf courses. The resort city of Cabo San Lucas offers scuba diving, parasailing and world class fishing tours. It's also home to luxury resorts and fine dining restaurants. If you're visiting in the winter, take a whale watching excursion for a once in a lifetime experience.
Guanajuato
This UNESCO World Heritage city is famed for its colorful architecture and old world charm. Once a bustling mining town, it's now a laid back region with impressive buildings and traditional markets. Take a stroll through its labyrinth of cobbled streets and you may never want to leave. It's also great for pedestrians as there is little traffic with a network of underground roads. Spend an evening at the city's theatre, Teatro Juarez, and enjoy a live concert or international film screening.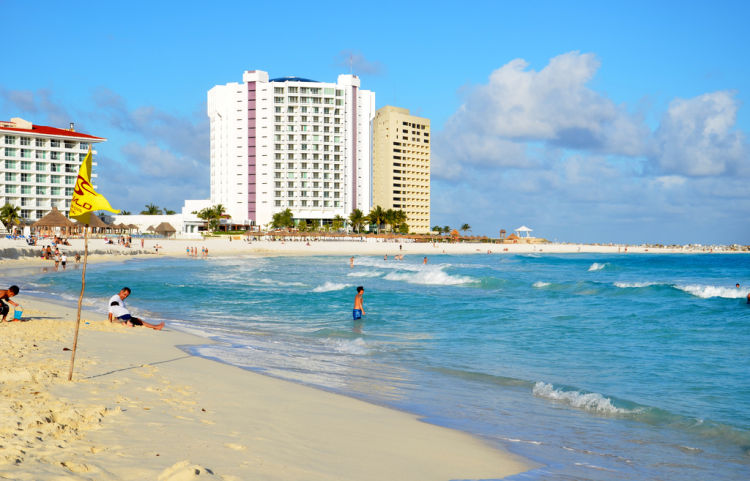 Cancun
This once small fishing town is a beach lovers paradise with 22 kilometers of white, powdery sand met with turquoise waters. There's also good reason this has become one of the most popular spring break destinations. Super clubs host international DJ's and you'll find no shortage of trendy bars and laid back lounges.
Riviera Maya
Located on Mexico's Yucatan Peninsula, this stretch of Caribbean coastline extends from Playa del Carmen to the ancient sights of Tulum. Here you'll find some of the finest beaches in Mexico with many secluded spots. Scuba divers can explore the world's second largest reef or one of many underwater caves. There are also four eco parks in the region where you can swim with dolphins or hike deep into the jungle.
Once you've chosen the setting for your Mexican adventure, you can look forward to an unforgettable experience.
Top photo c/o Unikgo.
Second photo c/o Avodrocc, used under Creative Commons license.