Our Reveal the Path Screening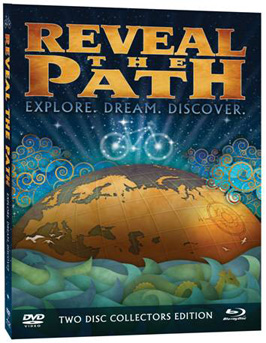 As you already know, I love the film "Reveal the Path" and provided a full review of the Austin premier when I attended it in June.  The DVD's are now available for purchase so anyone who wasn't able to see it in theatres can experience all the goodness this film has to offer….in the comfort of their own home.
If you know me, then you know that I would not promote a product unless I totally believe in it…and I love this film (and the man behind it, Mike Dion) so much that I've also signed up to be an affiliate for the DVD distribution as well.  Mike and his crew have promoted their previous films through other distribution methods, but for this one they wanted to "take it directly to the people" and are marketing it through affiliates.
I needed to see this movie again, and I also needed the rest of my Family and Loving the Bike friends to see it as well.  So we held a screening party for it last Friday and experienced it together.  Unfortunately would couldn't have the entire worldwide Loving the Bike Army join us, but it was nice to have some of our nearby friends take part in this.
I've already reviewed this "visually stunning adventure by bike" film so I won't get into the details this time, but I will tell you about the incredible experience that took place following the screening.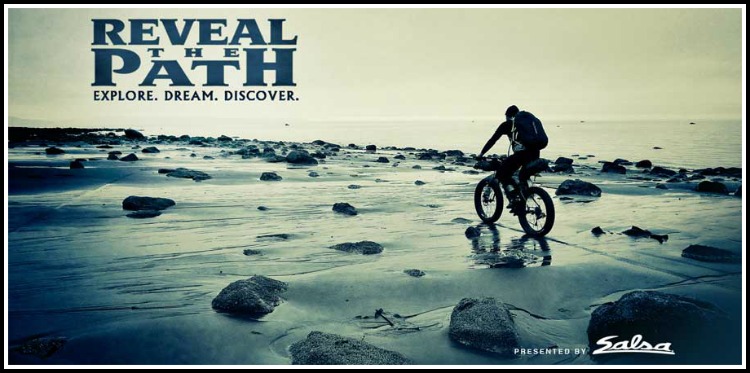 When it was finished, the group of us all sat around together and talked about life, living, and what it means to experience the World.  Of course, the topic of bikes came up a few times….but overall it was a serene and peaceful discussion on what matters most in life.  You see, Reveal the Path might be about four guys who ride their bikes in several worldly locations….but more than anything its a film that will make you think.  It will open your soul, and bring out your inner passion and adventurous spirit.
I'd like to thank Bike2Power for sponsoring our screening…..we used their donation for popcorn, ice cream, and strawberries for our guests.  Of course a big thank you goes out to Mike Dion and everyone at Reveal the Path.  I highly recommend you grab a DVD copy for yourself….this is a film you'll want to watch over and over again.
Explore.Dream.Discover