Pattern Interrupted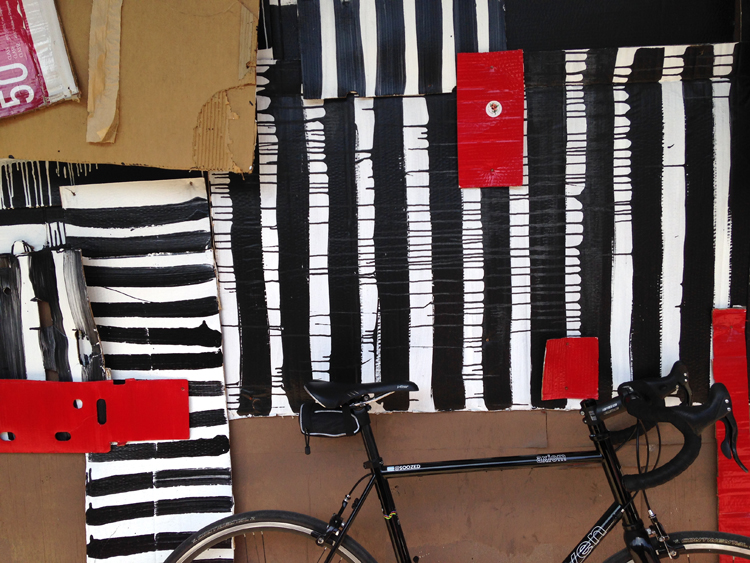 We go about our daily lives doing pretty much the same thing. Work. Eat. Sleep. Ride. We spend time with family, hanging out with friends, and making plans for vacations. We stress out in traffic, complain about politics, and binge-watch our favorite shows. The list of what we take for granted is endless.
But what happens when something interrupts what we've grown accustomed to doing? When the pattern of our life is interrupted in such a profound way that it impacts everything we do. Everything.
In 2005, at age 41, Dan Zimmerman (@DanTrikeman) suffered a stroke that paralyzed his right arm and leg and damaged the left side of his brain. A hospital doctor told him that he would never walk or talk again.
For Dan, that wasn't an option. After eight weeks, he could use a walker and a wheelchair. It took almost a year for him to talk and three years to spell simple words. And then he found a recumbent tricycle.
Increased mobility, use of his limbs, and the community he found with riding all contributed to Dan's recovery. Today, he rides 500 to 700 miles a month.
Starting on June 30, 2014, Dan will embark on a journey that most of us wouldn't do under the best circumstances: he's about to ride more than 5,000 miles across the United States from Anacortes, Washington to Key West in Florida. He's riding to increase awareness of strokes and stroke victims.
Dan's story brought back many memories for me. My father suffered a stroke and I remember not only how it affected him but our whole family. He was always a vibrant, funny, and charismatic man, and seeing him immobilized by the stroke was difficult for those of us who loved him. But he approached his rehabilitation just as he had any other aspect of his life: with humor, strength, and dignity.
I can remember the day he could move his thumb – that first day when he could again use his mind to control the movement of a single finger. As each one of us entered his room at the rehab hospital, he would say, "watch," and point to that thumb and wiggle it at us.
In retrospect, the way my dad approached this chapter of his life didn't surprise us. The stroke took away his mobility, but not his spirit.
While two completely different stories, both speak volumes of the human spirit. Perhaps there's also a lesson in there: take each day as a gift, and never, ever take anything for granted.
For one day, our patterns may be interrupted.
Check out Dan's story here:
[youtube http://www.youtube.com/watch?v=DkBFUnqWdLs]
– Suzanne