Paying It Forward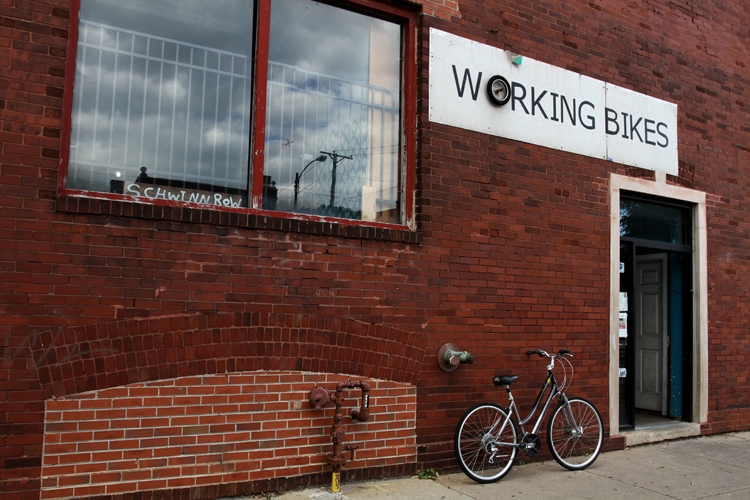 I gave away this bike on Saturday.  Although it looks like an ordinary bike, this one was something special.
This bike was therapist, friend, life preserver, and constant companion for the better part of a year.  It was the reason to get out of bed in the morning and something to look forward to as I lay my head on the pillow at night.
It kept me out among the human race when I wanted to do anything but, and it provided the means to stay connected with friends.
And as it carried me through a difficult time, it also showed me how riding could change a life – for the better.  I would spend hours on this bike every day, turning the pedals, going forward.
All those hours sparked a love for riding that I could never have imagined.  There was no looking back after that.  At one time, this was the only bike I owned.  My, how times have changed.
I haven't been on this bike in about six years.  It's been propped against the wall in my bike room all this time, squeezed in the back by other bikes that took its place.
But it was time.  Time to pay it forward.  Time to let someone else ride it.  Because a bike is meant to be ridden, not sitting collecting dust.
And so, on Saturday, I pumped the tires and gave it a quick once-over. I wiped it down and tightened a few bolts. And then I threw my leg over one last time and sat there, remembering all the hours spent looking over those bars.
I took it to Working Bikes in Chicago.  I admire the work they do; they rescue discarded bikes and redistribute them locally and globally, changing lives in the process.  The sale proceeds from donated bikes like mine help them to remain a sustainable organization.
So I hope that whoever gets my bike enjoys it. Maybe she will ride around the city discovering hidden treasures. Or she will ride with her friends, or to the coffee shop, or to work.  Or perhaps she will even ride it during difficult times, and it will help her overcome them.
Because that's what paying it forward is all about.
– Suzanne