Pearl iZUMi Men's Tri Fly IV Carbon Cycling Shoe
No, I haven't become a triathlete…..but here's a review of the Pearl iZUMi Men's Tri Fly IV Carbon Cycling Shoe for all our Triathlon followers.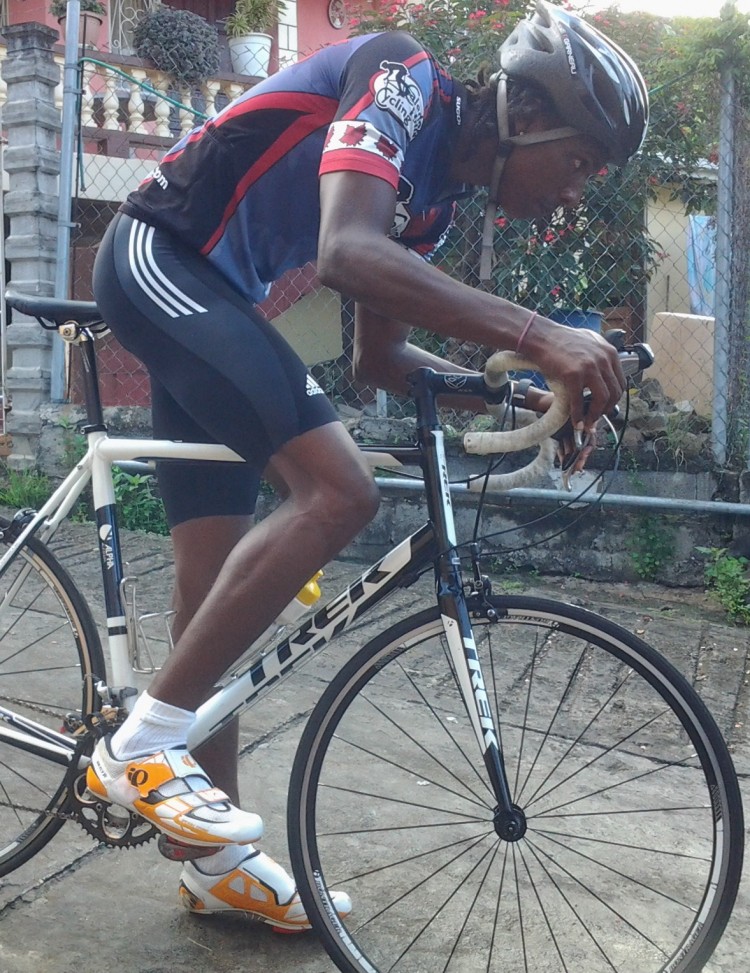 As you know, I live on the Caribbean island of Grenada.  A place known for many things, but I'll bet Triathlon isn't one you would have thought of.  Well, this island does play host to the annual Tri de Spice Triathlon and more and more people here are taking up the sport.
But as you can probably imagine, the expensive bikes and accessories associated with triathlons are not so easy to come by here in Grenada.  So I had Pearl Izumi help me do a little good deed for one up and coming triathlete on this island.
Originally, I was going to pass the shoes along to my business partner so that he could provide a review.  But then he suggested we give them to one of the athletes here who's not able to buy them for himself.  So that's what we did.
He was very thankful and when asked what he liked best about the shoes, this is what he said:
The shoe has a nice heel tab that's easy to locate when jumping on the bike and it makes the transition move along quickly.
They are very comfortable, even when I wear them without socks.
The straps hold my foot in tight and are easy to strap down when rushing.
The mesh on the front of the shoe helps my feet stay cool in hot temperatures.
The Pearl iZUMi Men's Tri Fly IV retails from around $143.92 – $180.00.  Here is what the company has to say about their shoe:
Synthetic and Mesh
Manmade sole
1:1 Power Plate Nylon and Composite Fiber for lightweight stiffness and durability
Direct-Vent technology
Concave shape for low 7mm stack height
Longitudinal arch support
EVA foam and rubber heel bumper
With its triathlon-specific upper, off-bike comfort, and ample ventilation and drainage, this sleek cycling shoe maintains a powerful, dry environment.