Pump Your Fist for the 2015 Cycling Season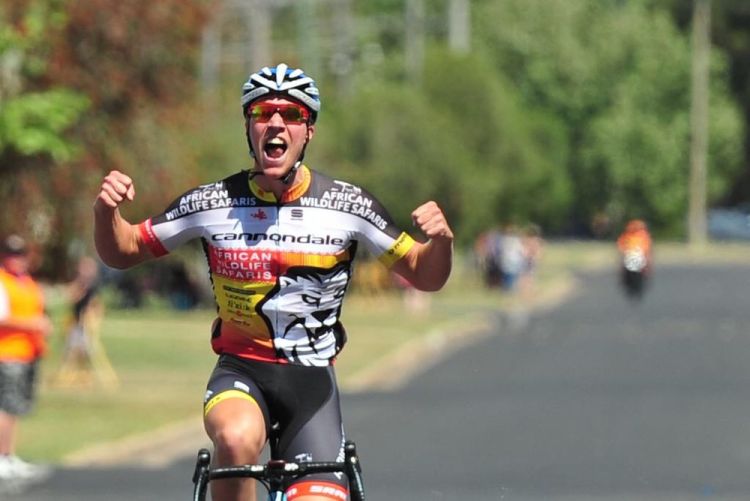 In many parts around the world, cyclists are busting open the doors of their pain caves and putting their bicycle wheels to pavement.  Spring is here, and the 2015 cycling season has begun.
If it's still a winter wonderland where you are located, have no fear.  It's on the way, so you might just want to revisit this post in the near future.
I may be lucky enough to have a year-round cycling season, but I can totally remember that feeling of getting outside for the first ride of the year.  The childhood freedom found in a bicycle ride is renewed once again.
Getting Started
No matter what your goals are for this season of cycling, you'll need to kick things off in the right way.  There's tons of advice out there for how to get started each new season, but the best advice I can offer you is this:
Keep the computer off your bike, and just ride
Yeah, even if you've been busting your ass on the trainer all winter…..you're likely not going to grab any KOM's on those first couple rides of the year.  Let your body get back in the groove.  Keeping an eye on your cadence will keep you from syncing yourself back to the bike, and might just piss you off if you're not riding at the level you feel you should be at.  Keep the computer off for the first week back.
Races and Events
No matter what kind of cyclist you are, it's a great idea to have some goals for the season.  What do you want to achieve this year? How will you know when you've accomplished it?  How are you going to get there?  Mentally file them in your brain, or write them down.  Then on every single ride, use your cycling goals as fuel.
For more on achieving your goals, re-read our articles on:
2015 Pro Cycling
It's a big year for pro cycling in North America as this season will wrap up with the World Championships in Richmond, Virginia. Yeah, from September 19 to 27 Richmond will play host to the races for the rainbow jersey.  This is a big deal as it's the first time in almost 30 years that the World Championships are taking place in the United States.
I believe there are still volunteer opportunities, and of course a chance to watch the events live.
But before it all goes down in Richmond, there's a whole lot of racing and grand tours happening.  Okay, so who's going to win the Tour de France?  It's a questions I ponder every year…..and for the first time, I'm lost.  It honestly is anyone's race this time around.  Who's your pick?
Pump Your Fist
So for all of you who've been patiently waiting, busting your butt, and anticipating the 2015 cycling season…..your time is here. As you clip in and pedal off for that first ride…..remember.  All cyclists are champions.  You deserve to be out there.  Pump Your Fist.