Random Samplings
It seems like all of a sudden I have a whole whack of things to review, so today is going to be a mish mash of various products from the world of cycling.
Clif Bar – CLIF SHOT
I've just recently become an Ambassador for ClifBar and I'm pretty stoked about this….so I'm sure you'll be seeing me review a lot of products from them over the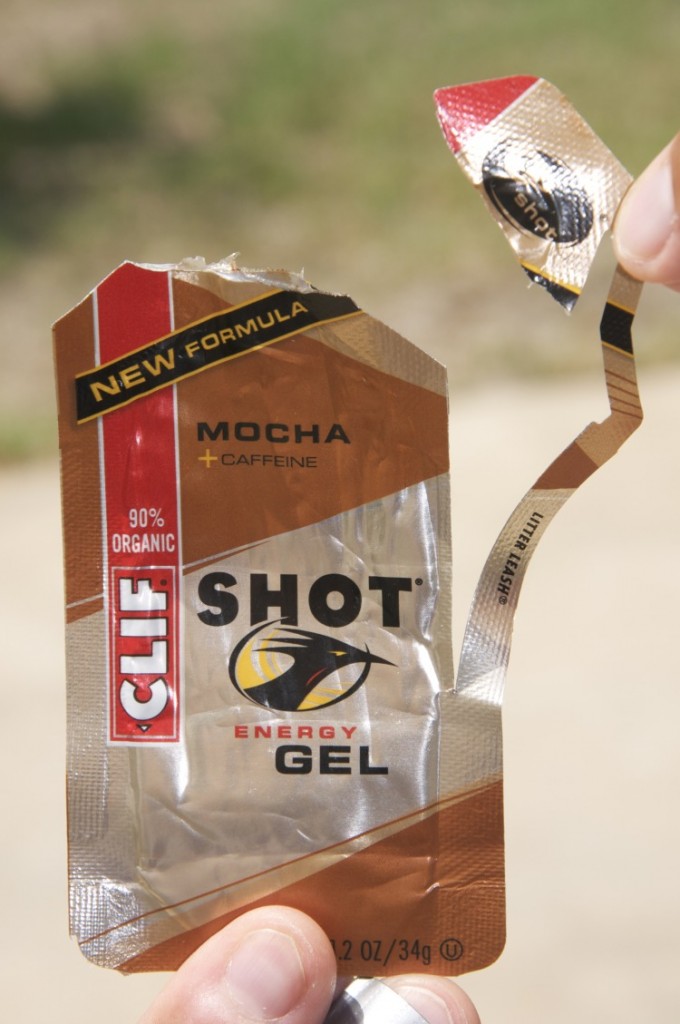 coming months.  Even though I'm an Ambassador, rest assured that my reviews of their product will remain as open and honest as they are for any other products.  Believe that.
For today I'm focusing on their version of the ever popular energy gel, the Clif Shot. There are countless companies making similar products out there and I've tried at least 5 of 6 different varieties.  I've seen a lot of reviews where people pick their favorite brand or flavor….but I don't share the same trend.  In my opinion, all gels taste pretty much the same and achieve pretty similar results.  Sure there are slight variations and they tantalize different taste buds, but to me…a gel is a gel.
But there is one cool thing about the Clif Shot that really impressed me.  Check out this picture on the right and see what happens when you rip off the top of the gel. Yeah, it stays attached so you don't toss it to the side of the road while out on the bike.   I love this feature….and I'm pretty sure the environment likes it as well.
YMX by YellowMan
The letters YMX stand for YellowMan Expression, a company launched in 2009 as an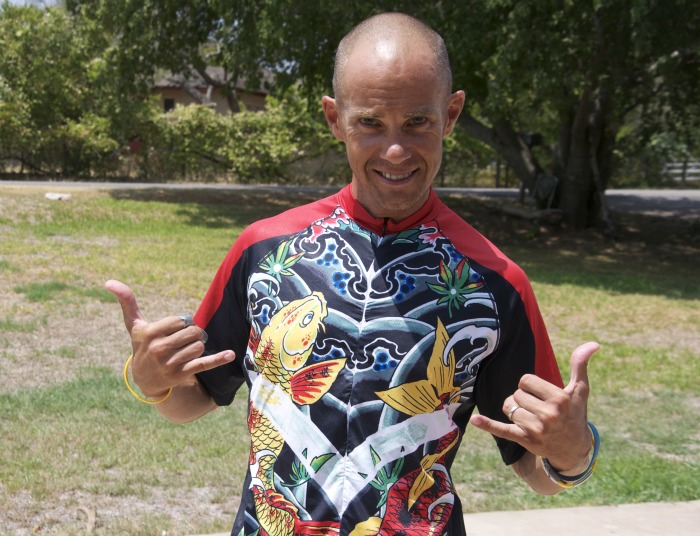 extension of the original, high-end tattoo clothing brand, YellowMan. YellowMan makes a bunch of products, including cycling jerseys, and pride themselves in offering collectible, limited wearable art prints to its customers.
About a month ago I was contacted by YMX to see if I was interested in trying out one of their sleeveless jerseys.  We're in the middle of a very hot and super dry summer here in Texas and I don't currently have any sleeveless jerseys, so you just know that I had to say yes.
I was really excited about having a sleeveless jersey, but when my sample arrived…it was a regular jersey with sleeves.  I was pretty bummed, but wanted to give them the review that I promised.
Being a guy who digs tattoos and has a few of my own, I was sort of shocked that the design didn't really do it for me.  I think if you're one of those people who totally loves full-out tattoo sleeves, or you find yourself admiring this type of tattoo art…then these jerseys are totally for you.  To me, they are a little too loud and wild to match my cycling style and preferences.
The design they ended up sending me instead was the Flying Fish Cycle Jersey….please leave your comments below letting me know what you think.  It's comfortable and all that, but just not my idea of cycling fashion.
PureFit Nutrition Bars
As I already mentioned, I'm a proud Ambassador of ClifBar now….so I won't be reviewing many products in the same category as what they have to offer.  But I was contacted by PureFit just prior to the ClifBar deal so I wanted to provide a review seeing as they were nice enough to send me some samples.
PureFIt offers all-natural, gluten-free and wheat-free, dairy-free, vegan, kosher, high-protein, diabetic-friendly nutrition bars….whew, that was a mouthful.  I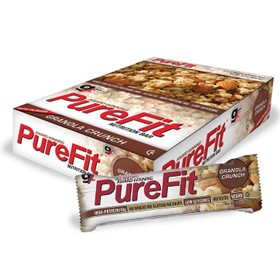 didn't really know anything about PureFit when I agreed to try out their bars so when I got home one day and saw the package outside on our front doorway basking in 107 degrees of Texas heat, I figured I was about to open a box of nutrition bar soup. That's when I discovered that they weren't a chocolate based bar, but one that doesn't contain dairy, wheat, or gluten, and will not melt in their packaging.
I've always carried around non-meltable type protein bars in my vehicle (Tri-O-Plex and now ClifBar) so that I have some fuel available to me when I need it. So if you like to carry around protein bars with you and don't want to stress about them melting, be sure to go for a brand that offers something like this.
The PureFit Nutrition Bar wasn't the best (or worst) that I've ever tasted.  To be honest, my current favorite is the Original Clif Bar….and you can totally trust that I'm not just saying that because of my relationship with them.  What I did like about PureFit is that they are doing all they can to keep their bars natural and real….and I think that is super awesome.
Schwalbe Ultremo ZX Tires
This is the only product in today's Random Samplings that wasn't sent to me for free.  I was in need of some new tires and turned to my friend and Cycling 360 co-host, Victor for advice.  He recommended the Schwalbe Ultremo ZX which is one of the brands he carries over at Bicycle Lab.  He popped them in the mail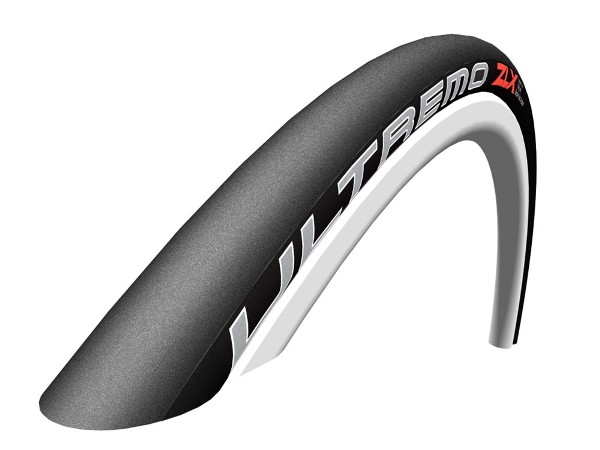 and I was riding on new tires within a couple of days.
I've never had tires considered to be as good as these ones so I was super excited to try them out. The first ride out with them didn't go as well as I thought.  I don't think it was the fault of the tires, but I just didn't feel as energized as usual and the ride felt tough.  In fact, none of the first few rides I had with the Schwalbe's stood out to me as being one of my super fantastic rides.  Again, nothing against the tires….but I had thought that maybe once I had them on, they'd help me become super human.
I've had them now for a few weeks and they've performed good.  One thing I've noticed, and I'm not sure if it's coincidence or what….but since putting them on I feel like I'm more affected by the wind.  It hasn't been insanely windy, but I've felt like I'm being blown around more than I had before.  I talked to Victor about it and he says it could just be an inflation issue.
I'm kind of on the fence with this one.  What tires do you like best?