Ready to Ride in Isolation
What if you were heading off to ride in a location that does not have the convenience and availability found in a local bike shop?  What would you do to ensure you aren't left sitting out due to a minor repair that you can't fix immediately?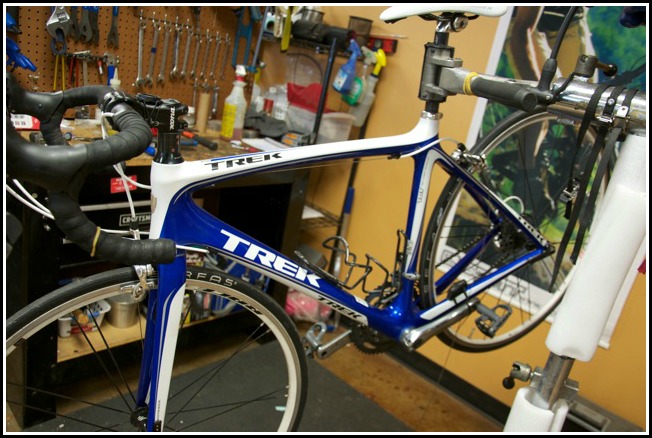 I've been slowly dropping more and more details about our move to Grenada, and one of the preparations for our move is getting my bike ready for isolated conditions.  The Caribbean island of Grenada does not have the availability of bikes shops and bicycle accessories like we do in most parts of North America…in fact there is only one little under-stocked bike shop on the whole island.  With that said, the simple fix of a snapped cable or punctured tire is all of a sudden not so simple.  So I'm getting ready.
Not only did I get the answers I needed to prepare my bike for our move from Peter (over at Southwest Cycle Sport here in Austin), but he also helped me out with a major tune up and overhaul on my road bike.  I know there are a lot of great bike shops out there, but the knowledge and service provided by the crew at Southwest Cycle Sport is absolutely fantastic.  I love dealing with a Family run bike shop where you get to deal directly with the owner, and are treated like more than just a customer.  That is what I've found at Southwest.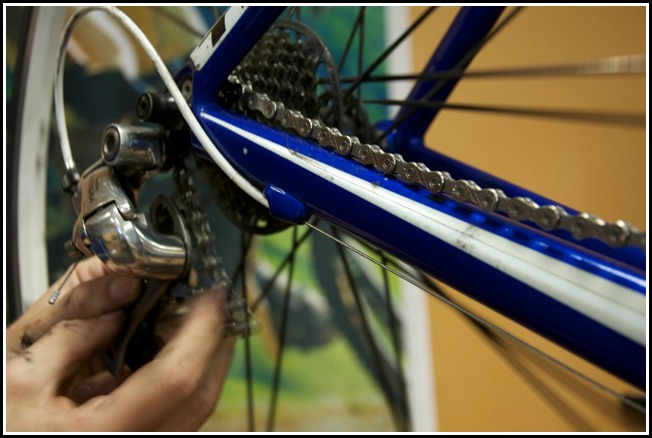 Okay, so here's what Peter suggested and what he did to get me ready to ride in the bike shop isolation of Grenada.
Cables – the brake and shifter cables were all taken off and replaced with stainless steel cables.  Peter says the addition cost of going to stainless steel is only $1, but will last longer in the salt air of Grenada.
He also suggested I take along at least one full set of replacement cables and showed me exactly how to change them out when it comes time to replace them.
Chain – a new chain wasn't vital right now, but it was a good idea to get a one on there.  The chain is going to last a lot longer than the cables so I didn't pick up a replacement for it just yet.
Brake Pads – Peter said my brake pads still have at least another 1,500 miles on them but it would be a good idea to bring along replacement pads for when the time comes to change them out.
Cleaning – as we took the cables and housing off my bike, it was easy to see all the gunk that can build up in there.  Sweat and grime has it's way to creeping into all the cracks and housing making the rusting out process much quicker.  Seeing as my bike is soon going to be exposed to much more salt in the air, keeping it clean is going to be much more important.  We went over the best method of cleaning it and what to watch out for.
Inspection – Peter had a look over the rest of the bike to make sure there wasn't anything else that looked like it needed attention.  Everything looked good to him, but it was nice to have a professional opinion and inspection before taking off.
I'd like to publicly send out a great big thank you to Peter and Southwest Cycle Sport for all the great service, advice, and support.  Man, I'm definitely going to miss having such a fantastic bike shop so close to home.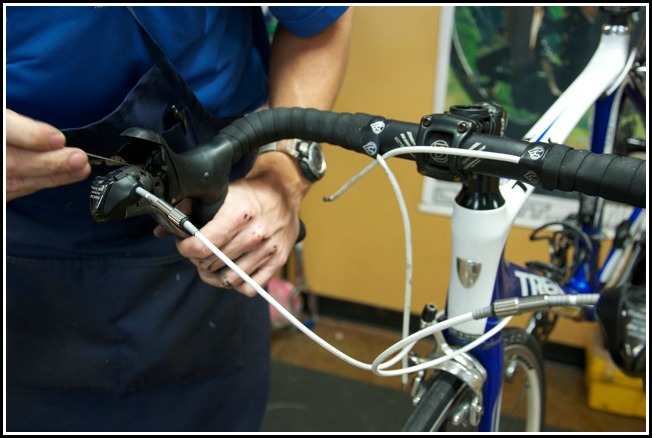 So now that I have "Bob Marley" (yeah, that's the name of my Madone) ready to roll on the roads of Grenada, I can start thinking about the riding I'm going to be doing over there.
Podcast on Cycling in Isolation
For more information on riding in remote or isolated areas (whether it's the Caribbean or a rural town) click the play button below and have a listen to our Cycling 360 podcast on Living and Cycling in Remote Areas:
Podcast: Play in new window | Download