Reckless Cycling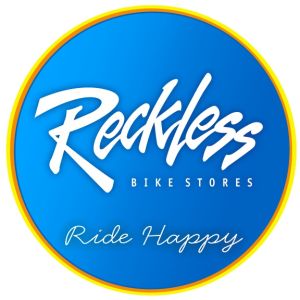 I'm in no way trying to promote reckless cycling in any way, but I wanted to get a feel for how all of you label your riding.  Are you conservative, reckless, adventurous, scared?  What kind of adjective would you use for yourself?
I sat down for a minute to think of what word first comes to mind when I think about me and my cycling.  For some reason, that word RECKLESS pops up first.
Thinking some more about it, I am not too far off in my personal description.  I ride fast, I make sudden decisions, and I take a whole bunch of chances.  Don't get the wrong idea….it's more like calculated risk and a smart type of recklessness.
It really comes down to the fact that I will not back down to any vehicle and will never let them intimidate me and my riding.  I know a lot of drivers either don't notice us out there, or they feel they have the right of way no matter what.  Well, I don't go for that.  I have a right to be out there, and it's my right to take up my portion of the road.
This attitude often puts me in what others might call reckless situations, but I feel like I'm just standing my ground.  Call me reckless, but when I stand up for myself….I'm standing up for all cyclists who deserve to be out there and need to gain the respect of drivers.
So what adjective best describes your way of riding?