Reinventing the Wheel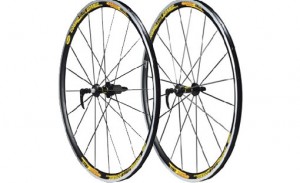 I wonder what today's cycling races would look like if riders were still using those bone shaker steel wheels from the 1800's?  Not a pretty site now is it?  Well, lucky for us the bicycle wheel has continuously improved, and improved further in order to provide us with speed, comfort, and better performance.
Loving the Bike has also been doing some upgrades itself.  Over the past couple weeks you might have noticed a change to the look of our site.  We've thinned up the top banner so that more of the content appears before having the scroll down the page.  The layout has gone in for some surgery in order to give it a cleaner and more youthful look, the font has changed, and the sidebar has been tightened up…..all in an effort to make the site more reader friendly and enjoyable to navigate through.
There's been some other cool features such as the slide out "Nutrition Tips" tab and the addition of some great causes that we support.  We're happy with the redesign and owe a huge thank you to Blairmore Media for their help in all of this.
But what's most important is finding out how our readers feel.  We want to provide great content that makes you want to keep on coming back for more, but along with that we want to make things visually appealing and easily navigatable as well.  How are we doing?  You know we like to keep it real over here at Loving the Bike, so hit us up with your honest comments.  We can take it.  Let us know what you like and what you think should be changed.
Our ears are wide open and we're looking forward to hearing from you.