Road Trip: Connecting #IRL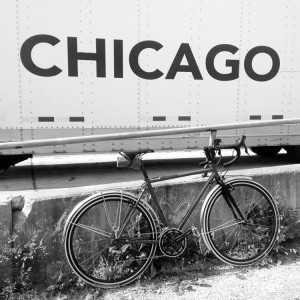 If you're lucky, "social media" allows you to make connections beyond the computer. There's an initial common bond – in my case, cycling – that becomes more. Over the years, I've been able to meet many people in person that I first met on Twitter.
I've met people from California, Seattle, Florida, Utah, and right here in my own city. I hung out with some fabulous Southern women while in Paris, rode bikes with guys from London, and spent time with an amazing couple from Australia.
In each instance, time spent with those I met has been thoroughly enjoyable and comfortable — like we'd been friends for a long time. Always easy conversation, interesting topics, and a genuine like for each another.
There's been a road trip I've wanted to take for a long time, and this Fall I'll be setting out. I'm going to throw my bike in the car and ride with people I've met on Twitter – on their turf.
But…in which direction should I go?
Who wants to show me their city or town by bike? Let's ride to your favorite coffee shop and talk about bikes and life.
One caveat: these rides will be no-technology-coffee-shop-photo-taking rides. You up for it?
I'll be documenting the trip, and sharing photos and stories from the road. Hopefully, this will be the first of several trips.
So, who wants to ride? I could be coming in your direction…
#ridewithsoozed
– Suzanne