Saving the World on LaSalle Street
I'm pleased to once again bring you a fantastically artsy post with a true bicycle flair.  Here's this week's ride as seen through the eyes of @soozed.
LaSalle Street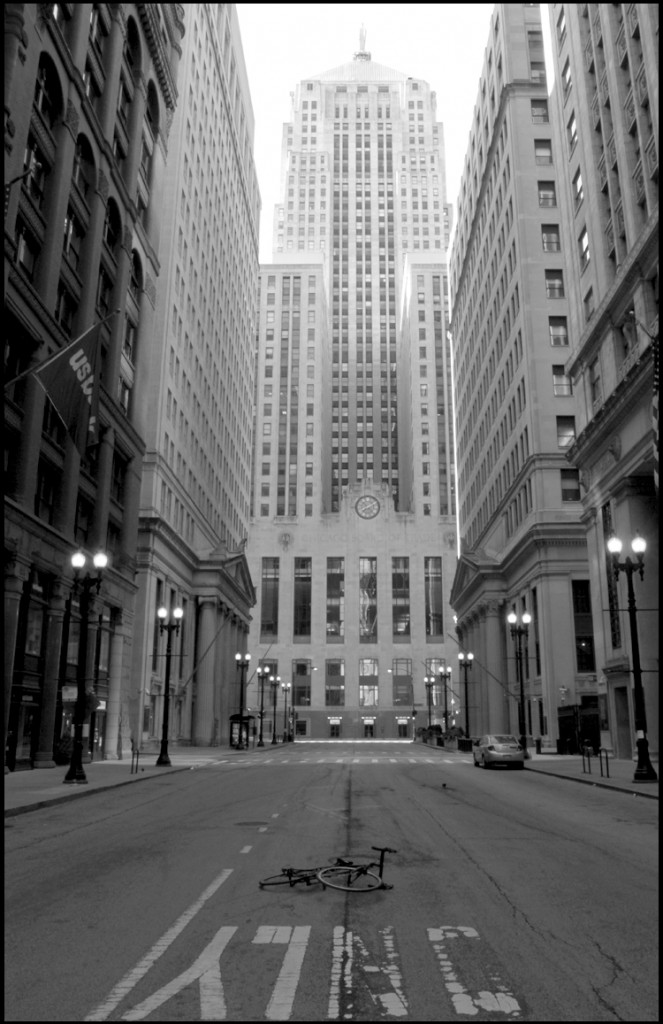 by Suzanne Deveney
I love to wake up early on Sunday morning and ride into downtown.
For a brief moment in time, these streets − most often the domain of skillful bike messengers, weekday commuters, and hordes of taxicabs − are mine and mine alone.
At this time of the morning, the city feels like a Hollywood movie set.  The lifeless empty buildings seem unreal, and I often think if I peeked through the windows I would see wooden boards holding up the façade.
The city feels completely different before everyone awakes. It's peaceful and quiet, disturbed only by the occasional rumble of the El trains and the rhythmic hum of my tires on the pavement.
I ride down the center of these streets, like the lone surviving hero in that Hollywood movie.
Just a girl and her bike, left to save the world.