Serfas Grab Bag for Cyclists
Serfas is a company that supplies pretty much every main cycling accessory for people who ride bikes.  Their line up includes saddle, pumps, lights, tires, shoes, tools, apparel, and a bunch of other cycling accessories.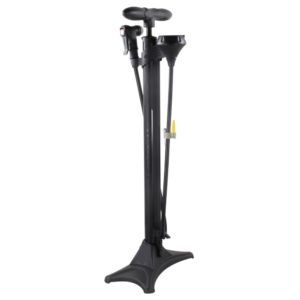 I was in need of a good floor pump and multi tool, so I reached out to Serfas because I know they are always great at hooking me up with samples.  But along with these items, they sent me out a new saddle and tail light to try out as well.
A floor pump is a must for us cyclists, and with it being something I use almost every day I want to make sure I have a reliable option around at all times.
They sent me the FP-200MTBK pump and at a retail price of around $45, this one gives you all you'll need for your line up of bikes.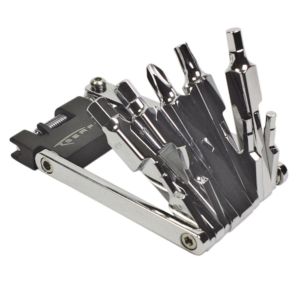 The multi tool I had in Grenada got all corroded and was a mess, so I definitely needed a new one.  They sent me their ST-ST Slimline Chrome tool.
I like having a tool with me in my tool bottle, and another with my bike stuff at home.  That way I always have one when I need it.  The Serfas tool is so compact and light that I've opted to have this one with me on the ride.
The ST-SL includes 6, 5, 4, 3 & 2.5mm Allen keys, Phillips and Flathead screwdrivers, T25 Torx bit, spoke wrench and chain tool.  Definitely more than enough for most cyclists.
The brand new Orion tail light is quite cool.  I generally don't get overly excited about lights, but this one is great.  The light is super easy to put on and take off, it provides several light options, and emits a very bright light.
The coolest option is that it has their "BLAST" Audible Warning System.  The light gives off a loud 85 Decibel signal when your light battery gets under 10 minute runtime in that specific mode.  That way you'll be sure to have it charged up for when you need it.
[youtuber youtube='http://www.youtube.com/watch?v=Fz75HTCRqP4′]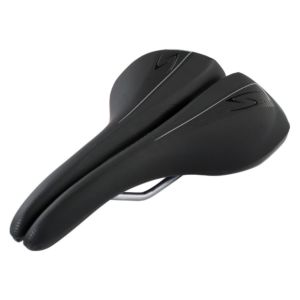 I wasn't in the market for a new saddle, but I know from experience that changing it up even when not needed can be a good thing.  The last time I replaced the seat on my road bike, I was totally happy with what was on there.  But then I loved the replacement even more.
They sent me the RX-RR, which is designed to increase blood flow and alleviate numbness.  The jury is still out as to whether I like this one more than what I was using before.  But if I don't use it on my road bike, I'll toss it on the new Specialized mountain bike that I just picked up.
You can purchase products directly from Serfas, or look for their stuff in your local bike shop as they have distributors all over the place.