Snooze or RIDE
Snooze or RIDE
– Guest post by Dave Boyd
As I rolled out of my one successful track stop for the day and got back up to speed, a guy in his pressed white dress shirt (We'll pretend it was pressed. I couldn't really tell) driving a silver Toyota Avalon yelled out his passenger window. "Great ride!" or "Shave your legs!" or perhaps something more appropriate for late night cable TV. Since he was well out of my lane of traffic, I assumed it was a yell of encouragement. I did get a few miles of enjoyment about the shaved legs thought, but Darryl covered that in a different post.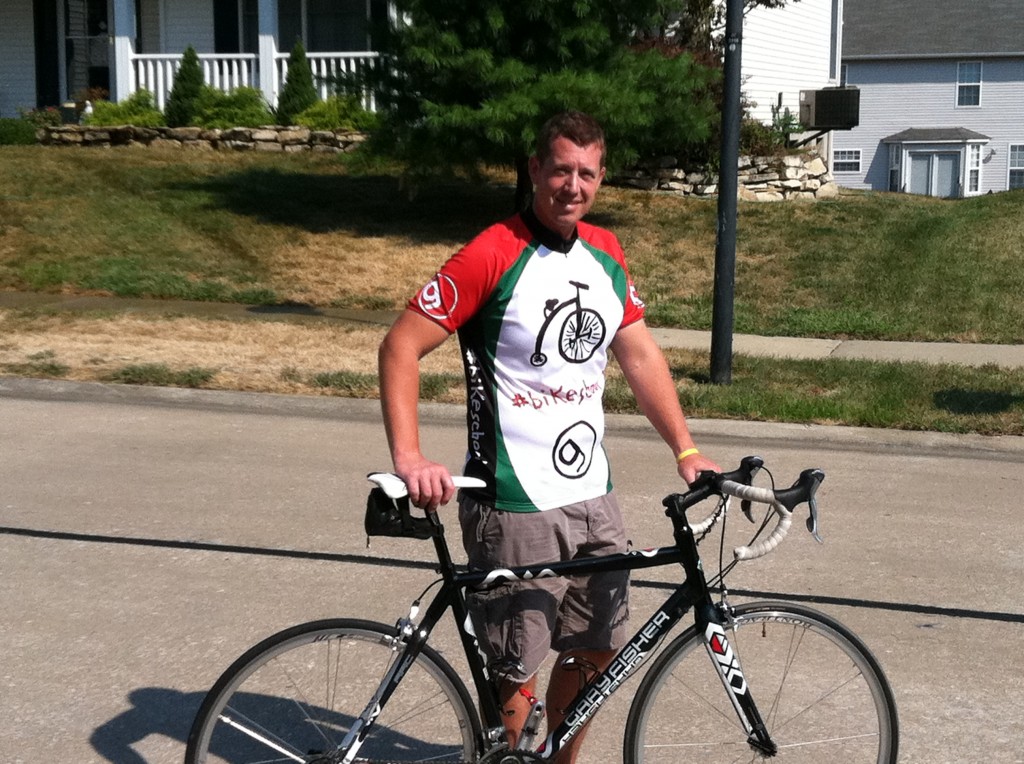 This interaction and comical thought really helped shape my day in a fun, enjoyable way.  I sometimes struggle to jump out of bed at the first sound of the alarm, which leaves less time for a workout.  I know I'm not the only one with that struggle.  More importantly, I know that I NEVER regret the times I get up promptly, zip up my cycling jersey and hit the road before the morning traffic starts to build.  Having that workout complete when I head off to work gives me a great sense of success, which then continues with my work and family related activities.  One of my favorite sayings is this: "The only workout I regret is the one I didn't do."
So tomorrow when you hear that alarm start your day, do yourself a favor.  Get up quickly, air up those bike tires and go for a ride.  Even if it's for a short time, I'm quite certain you'll find some more joy in the rest of your day.  It's your choice….Snooze or RIDE.
Dave is a recreational cyclist and runner.  When he's not cycling or traveling for work, he's playing with his 3 kids or taking off on a run.  He tweets about running, riding, travel and the St. Louis Cardinals.