Spotted Soigneur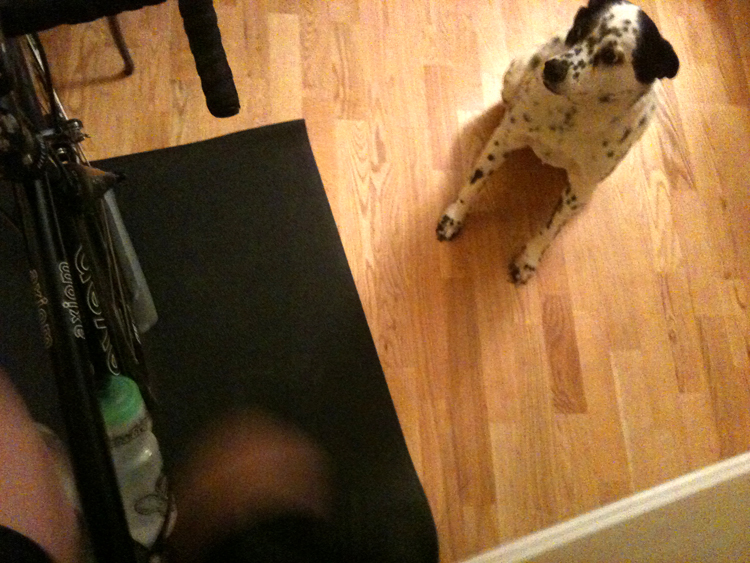 I lost my little buddy this week. For the last 13 years, he has been my shadow. Wherever I went in the house, he was with right there with me. In the winter months, I would ride the trainer and he would sit close by and watch me, never getting much further away than a couple feet. He was a quirky little guy, never overly affectionate, but loving in his own way.
I snapped this picture a couple years ago, and titled it "Spotted Soigneur" when I posted it online. In the true sense of the word "soigneur" he took care of me.
People may say I rescued him, but the truth is that he rescued me. That little face helped me through some tough times over the years.
Rest in peace Fred. You have left a hole in my heart and an emptiness next to me.