Staying Warm on a Cool Spring Day
Yeah, I know for some of you out there you're already riding in what others would call Summer like conditions.  But for many other cyclists on the planet, it's still Spring and temperatures can fluctuate a lot.  So if you're still needing to keep warm on those cool spring rides, this one's for you.
As you know, I've been riding in the hot tropical climate of the Caribbean for the past few years….but now I'm on Vancouver Island and acclimatizing.  Here's what I'm doing to help stay warm.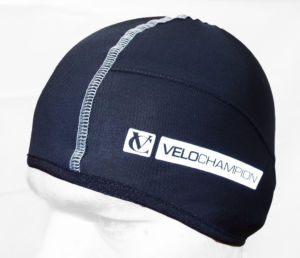 Although I'm currently growing my hair out, I'm coming off having a totally shaved head so the most important thing for me is keeping my lid warm.  The guys at Velo Champion set me up with one of their Winter Skull Caps.  It's the perfect way to keep your head and ears warm, while still getting your helmet to fit right.  I highly recommend one of these for anyone….remember that if you can keep your head warm, the rest of your body will be warmer.
Velo Champion also sent me over a couple glove options as well.  I prefer the full finger gloves, especially for the purpose of keeping your fingers warm.
Their Spring Gloves are more than enough to keep your fingers warm, and they are so light and functional that you won't even feel like you're wearing gloves.  They are also windproof and showerproof so you're covered no matter what the conditions.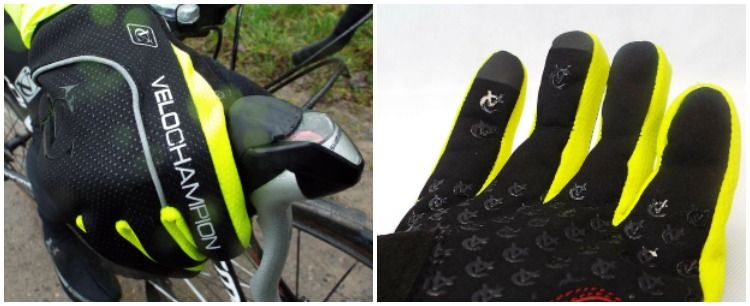 If you're a hardcore and get out in nasty temperatures, they also have deep winter waterproof gloves.  These ones, of course are a little more bulky but still not that bad.  They will definitely keep your fingers toasty and provide enough movability to shift gears and brake.
Unfortunately they weren't able to send out any shoe covers as those are another great way to stay warm.  Most spring riding should be fine without the shoe cover, so make sure you have your head and fingers covered and you'll be fine.  Get out there and #MakeitHappen.