Surfing, Beer, and Motorcycles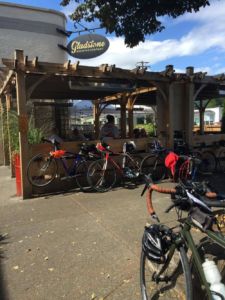 It really doesn't matter how much internal coolness you personally have, but just by being a surfer….or drinking beer…..or riding a motorcycle, you instantly up your cool factor.
I've always been fascinated about this concept and how these three things have such impact in how we view other people.
As with most things in life, my view is so much different from the norm.  You ride a bike?  What, you don't have a license or drive a car?  You're loving the bike?  This equates to ultimate coolness in my world.
How do you perceive coolness?  What ups the cool factor in someone?  I think it would be awesome if everyone viewed cyclists in the way I feel they should be viewed.
One less vehicle on the road.  Using pedal power.  Riding the sexiest vehicle of them all.  Yeah, now that is cool.
#MakeitHappen