TdF in Pictures
Well, we've only got 8 stages left in what's sure to go down as another amazing Tour de France. There has been a lot of great racing and stories taking place over the first two weeks and I'm sure there will be more excitement in the days to come.
I have to say that its disappointing that Lance wasn't able to at least be a contender in his last TdF. He has done so much for the sport and I really would have loved to see him still in the hunt.
Many others have already blogged about it, but definitely one of the best stories to come out of the 2010 Tour de France is Jens Voigt.  The day he had in Stage 9 is sure to be remembered for many years to come.
I also have to comment on yesterday's stage finish.  Whoa, that was so insane and it's really no surprise that Mark Renshaw got booted for his actions.  He really could have did some damage to Tyler Farrar….and you have to give it to Tyler for somehow managing to keep control while sprinting at such an insane speed (I'm pretty sure I heard one announcer say they were topping out at around 7okph).  If you happened to miss that finish, take a look at the nice headbutt he gives Julian Dean before moving over to cut off on Farrar.
[youtube]http://www.youtube.com/watch?v=_L8VLgLX7AM[/youtube]
As I mentioned in my first TdF post, in my opinion, Cycling Tips Blog has got some of the best blogging coverage of the Tour de France.  Wade has been in France since the start of the race and has been capturing some amazing photos and providing great insider coverage.  He has given me permission to post some of his personal photos, so I'm sharing them here with you today to celebrate some of the great moments in TdF 2010.
All photos courtesy of Wade Wallace at www.cyclingtipsblog.com (click on any of the pictures to blow them up)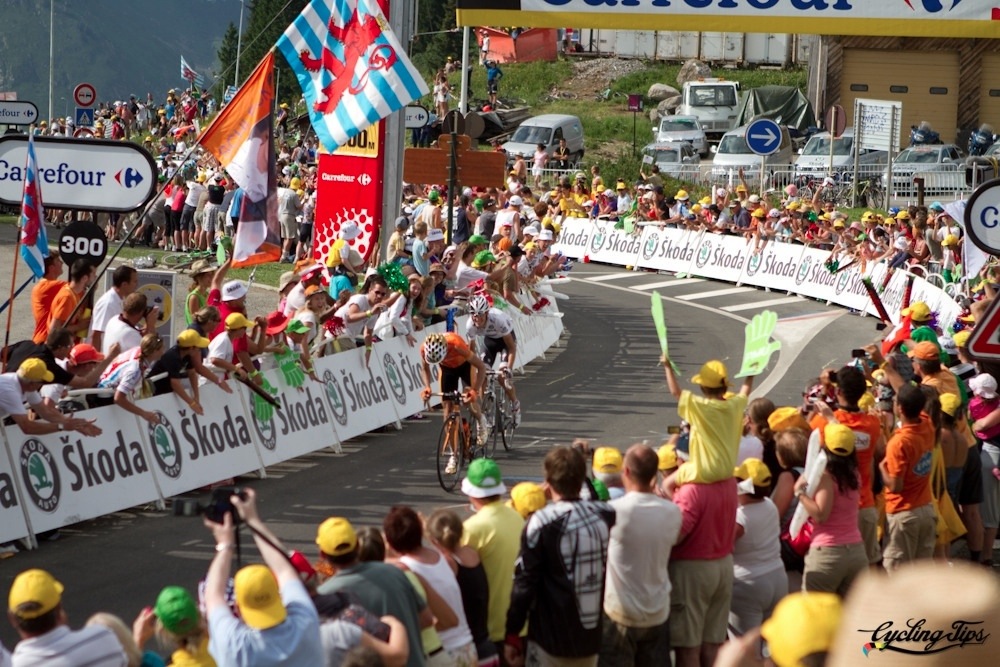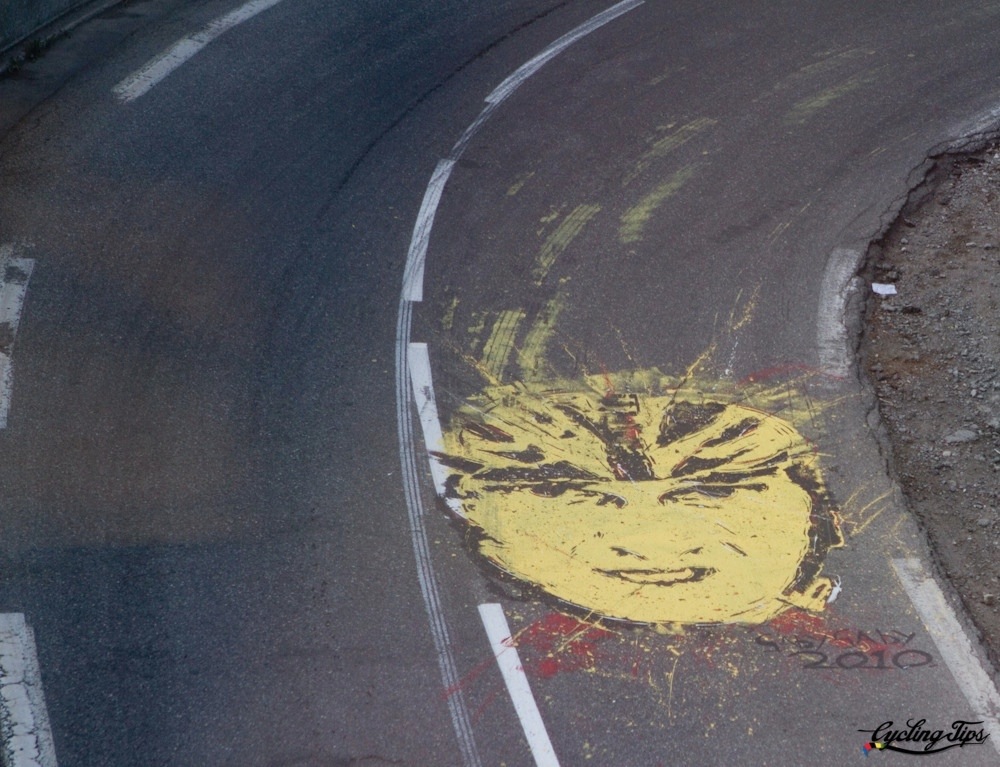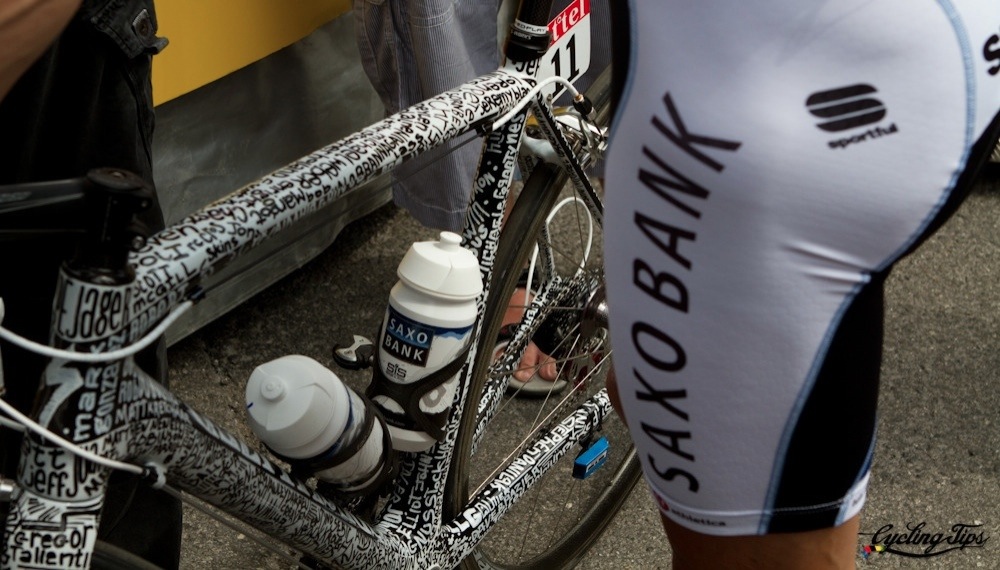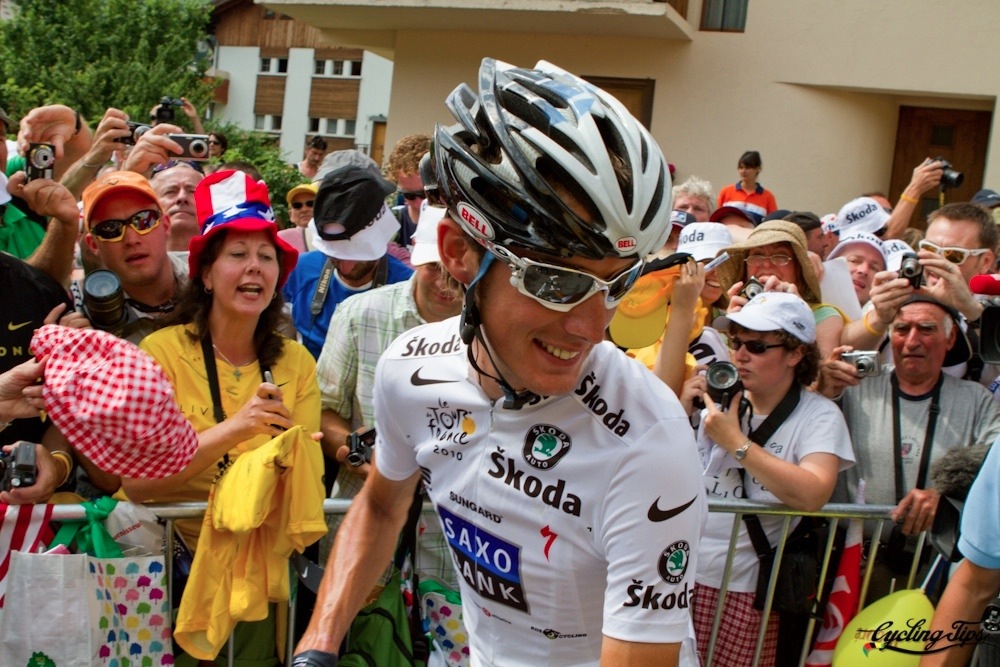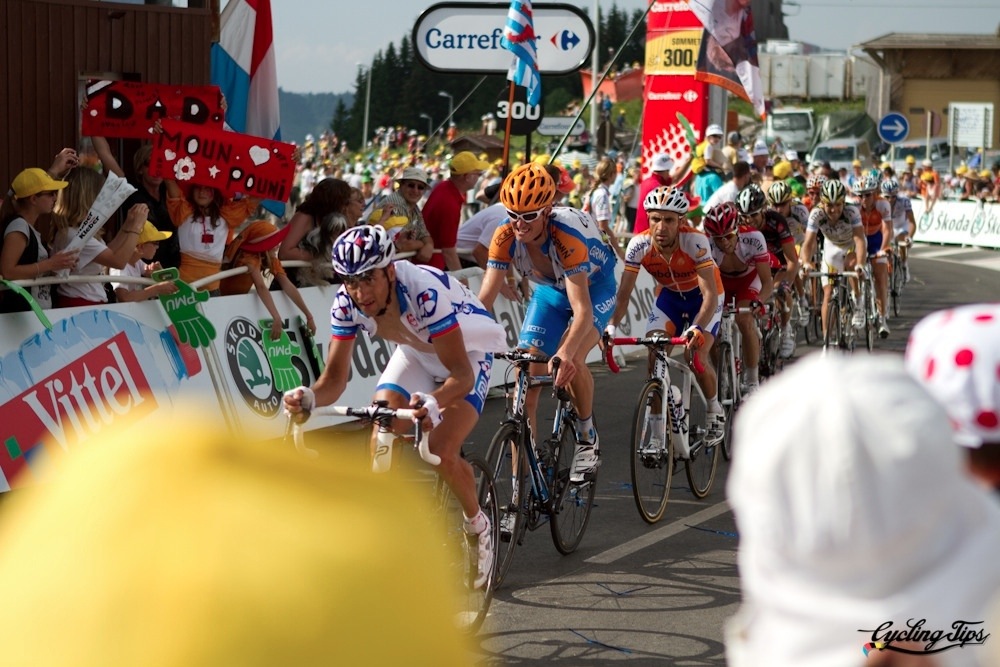 Please head over to www.cyclingtipsblog.com to check out more photos as well as some incredible pictures that were taken by Sirotti.