Team #LovingtheBike does #30daysofbiking Winners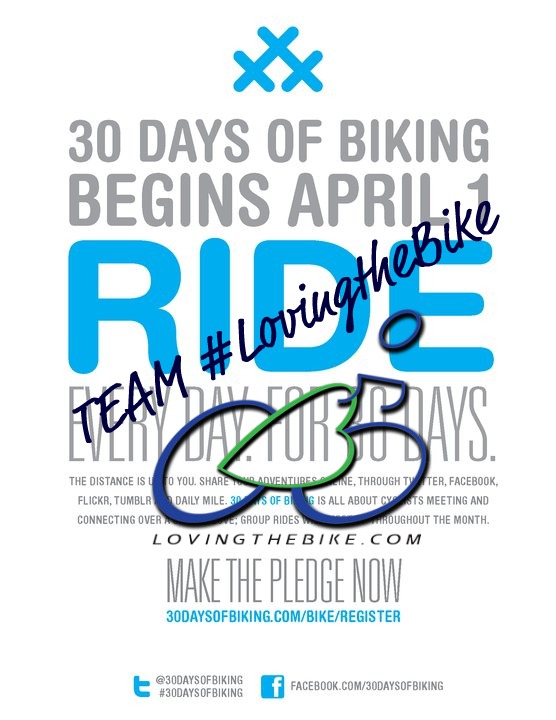 Last week we wrapped up another fantastic month of riding our bikes every single day as part of the #30daysofbiking event.  This is the third year that we've kicked things up a bit over here at Loving the Bike, and added an extra dimension with our points system.
There was a lot of great riding that took place and I loved seeing all the pictures posted on our Facebook Page.  Now it's time to award some prizes and thank our great sponsors.
Not everyone on Team #LovingtheBike submitted their point totals to us, so we've based things on those who gave them to us.  Congratulations to all of you who took part in #30daysofbiking.
Top Point Getter – Julie Starling
Julie receives a fantastic prize pack from Clif Bar, as well as one of The Sufferfest training videos.
Runner Up Point Getter – Mark Beaconsfield
Mark receives a video from The Sufferfest.
Most Points by Team #LovingtheBike rookie – Ryan Werenka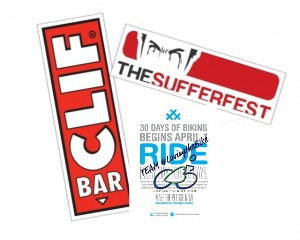 Ryan receives a training video from The Sufferfest.
A huge thank you goes out to Clif Bar and The Sufferfest for their support and for providing the great prizes.
We'll be back to do this again next April.