Team LovingtheBike: National Bike Challenge Finish
Congratulations to Team Loving the Bike on their incredible performance during the National Bike Challenge.  These 10 riders did amazing things on their bikes over the past four months and each of them should be so proud of themselves.
Team Captain, Julie Starling, is in with a final wrap up and what went down during the last month of the challenge.
National Bike Challenge: Finish
by Julie Starling
August has been a great month for members of Team Loving the Bike in the National Bike Challenge.  With July's heat moving on and August settling into a fun-to-be-out-in warmth, we've enjoyed our many opportunities to be out and about.
Team Loving the Bike's final ranking is 72 out of 2679 teams nationwide with a team total of 26,428 points.  We have ridden 11,647 miles since the beginning of May.  We have 5 members who have achieved Diamond Level (3000+ points), 3 members at Platinum Level (1500 + points), one member at Titanium (1000+ points), and 1 member at Gold (500+ points).  Participants scored 20 points for each day they rode plus 1 point per mile.  30,382 riders participated in this 4 month event and together rode a total of 12 million miles.
Susan Swope finishes the challenge with a ranking of Diamond with 3930 points and 1934 miles.  Susan enjoys bike commuting to work and then finding a long way home.  She also loves her relaxing little spins around the block "to get her ride in."   She says that "there is nothing quite like a bike ride to allow the day's worries and tension to slip away."  Unfortunately, Susan fractured her right wrist a few day's ago and will miss most of the fall season.  However, she is still pedaling strong on her trainer at home!  Susan is entertaining the idea of getting a recumbent trike so she can so some rolling down the Katy Trail, which sounds like a great solution!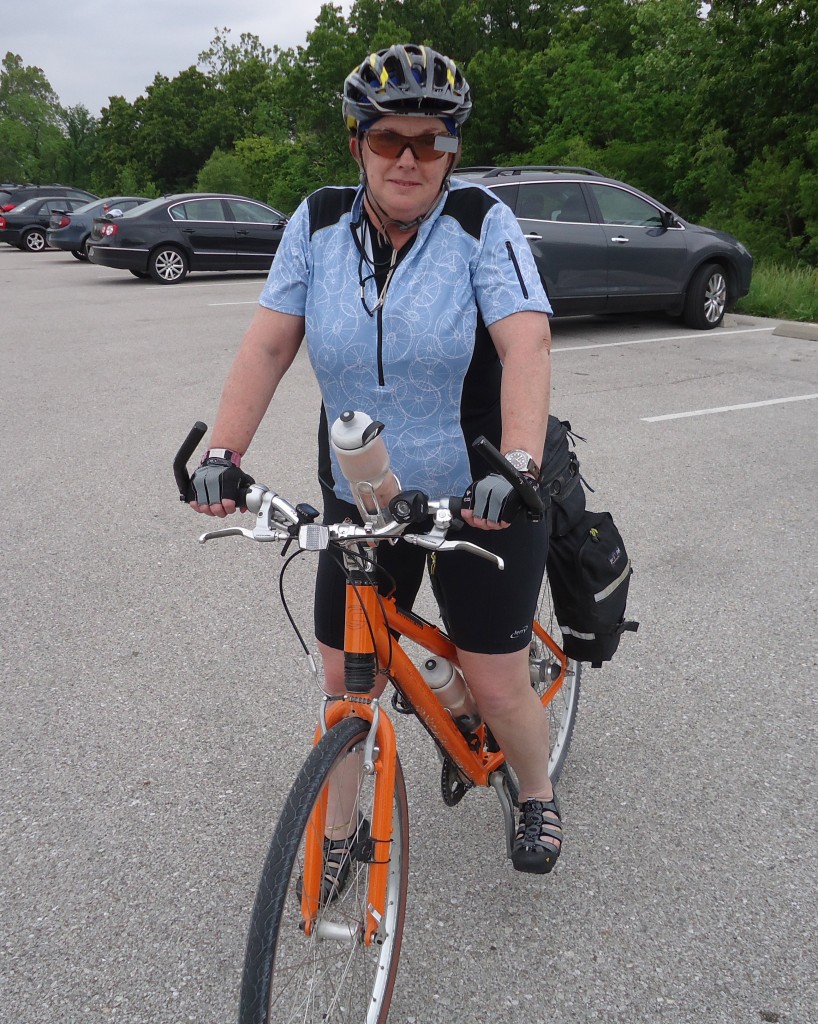 Laura Losey Faulkner finishes the challenge with a ranking of Diamond with 3646 points and 1693 miles.  At the beginning of August, Laura rode the Bike MS Pedal to the Point with her husband George for a total of 166 miles in 2 days.  She biked to visit cousins, find yummy food, and to let the Yorkie dogs feel the wind in their hair from their bike basket.  A vacation in San Francisco, of course, meant renting bikes and riding all over the windy hills for sightseeing.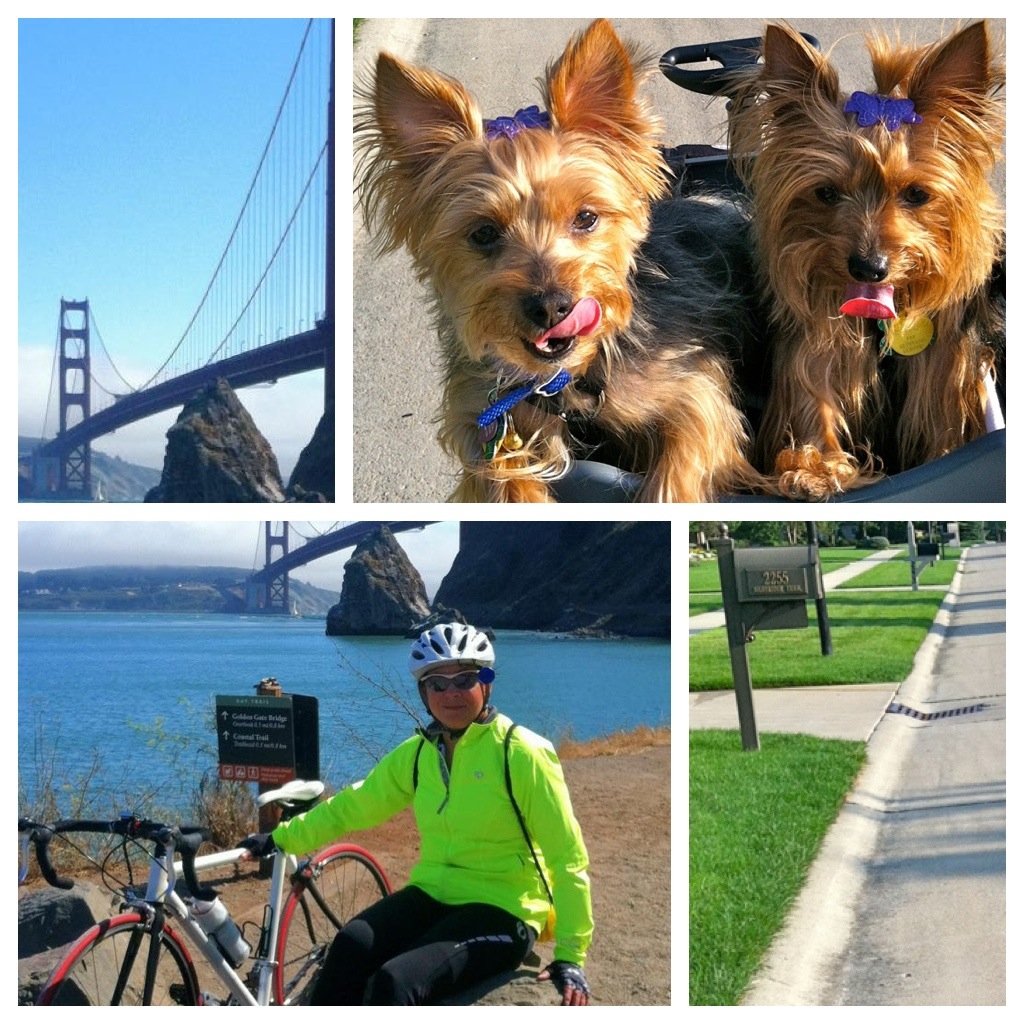 Julie Starling (captain) finished the challenge with a ranking of Diamond with 3571 points and 1113 miles.   The cooler August weather drew Julie outside to do more Plein Air sketching with watercolors on the seat of her bicycle and biking to painting outings at Brookside Gardens.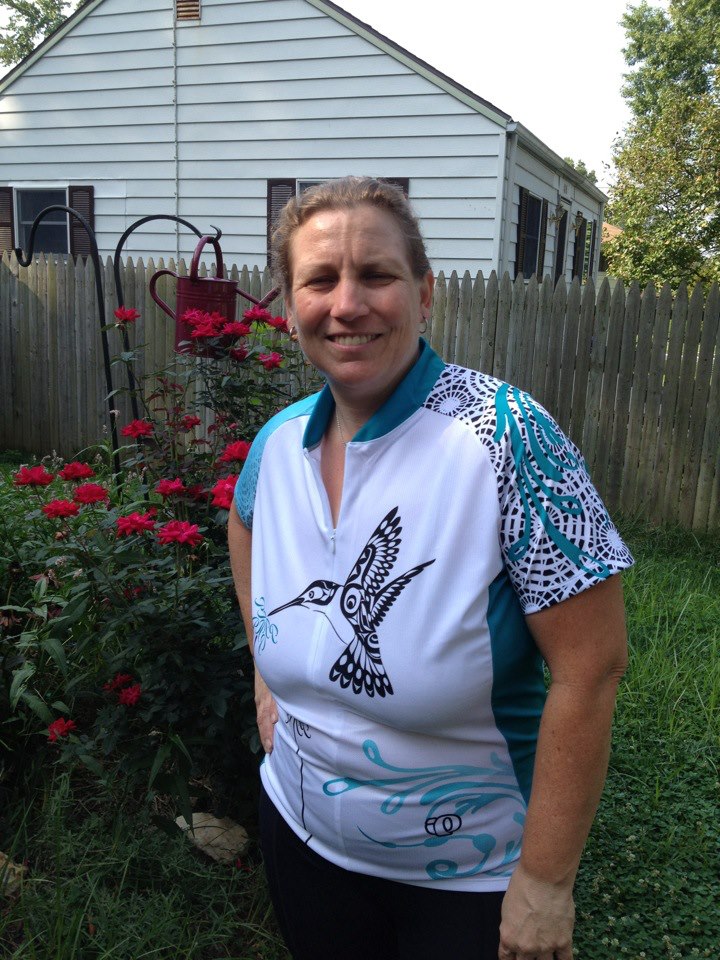 Stephen Starling finishes the challenge with a ranking of Diamond with 3405 points and 944 miles.  Steve bike commutes every day to metro through parks and neighborhoods, often accompanied by his wife Julie.  Together they enjoy park rides, brunch rides, and DoggyRides with the pups.  Their vacation this last week in August essentially means fun rides everyday to a special place for a special meal and often included seeing friends or shopping as well.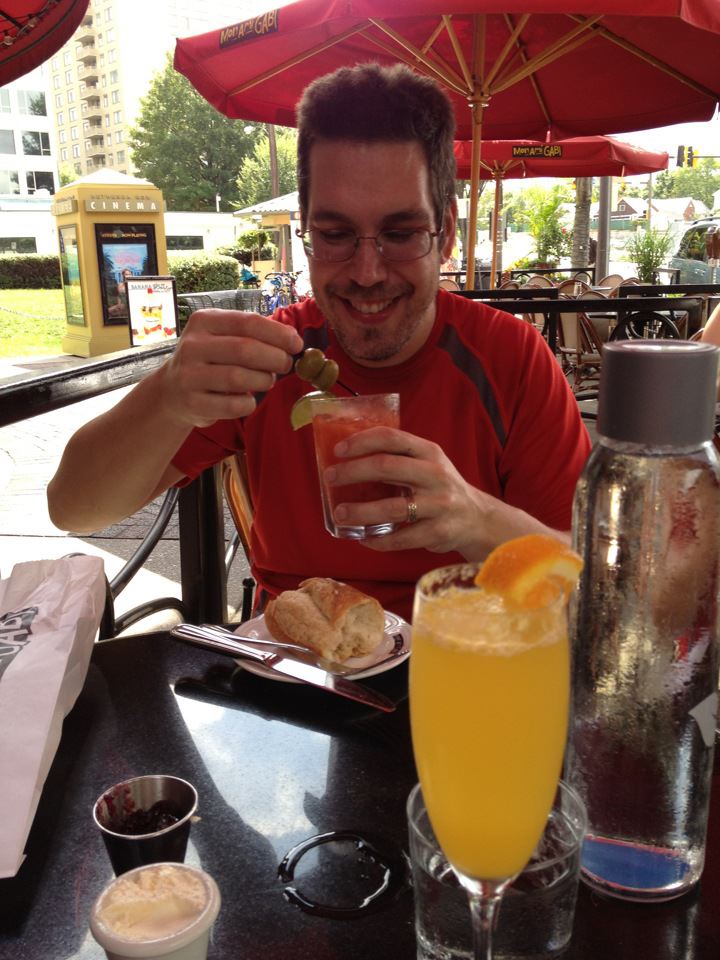 Dave Braun finishes the challenge with a ranking of Diamond with 3110 points and 1363 miles.  Dave spends a lot of time biking and hiking and boating with his family.  In addition, he loves mountain biking and bike commuting.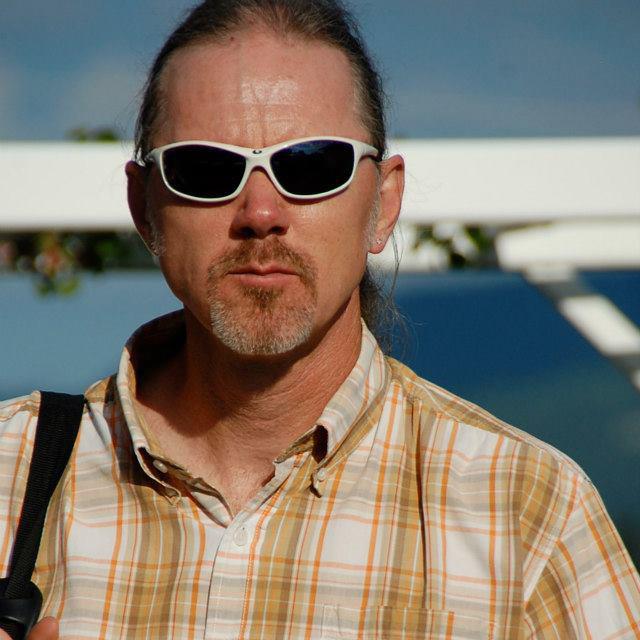 Joel Phillips finishes the challenge with a ranking of Platinum with 2677 points and 2070 miles.  When Joel Phillips is not working at or working out in the gym, he can be found riding his bike there and back.  He also loves to dirt/mountain biking and taking his dog for trailer rides.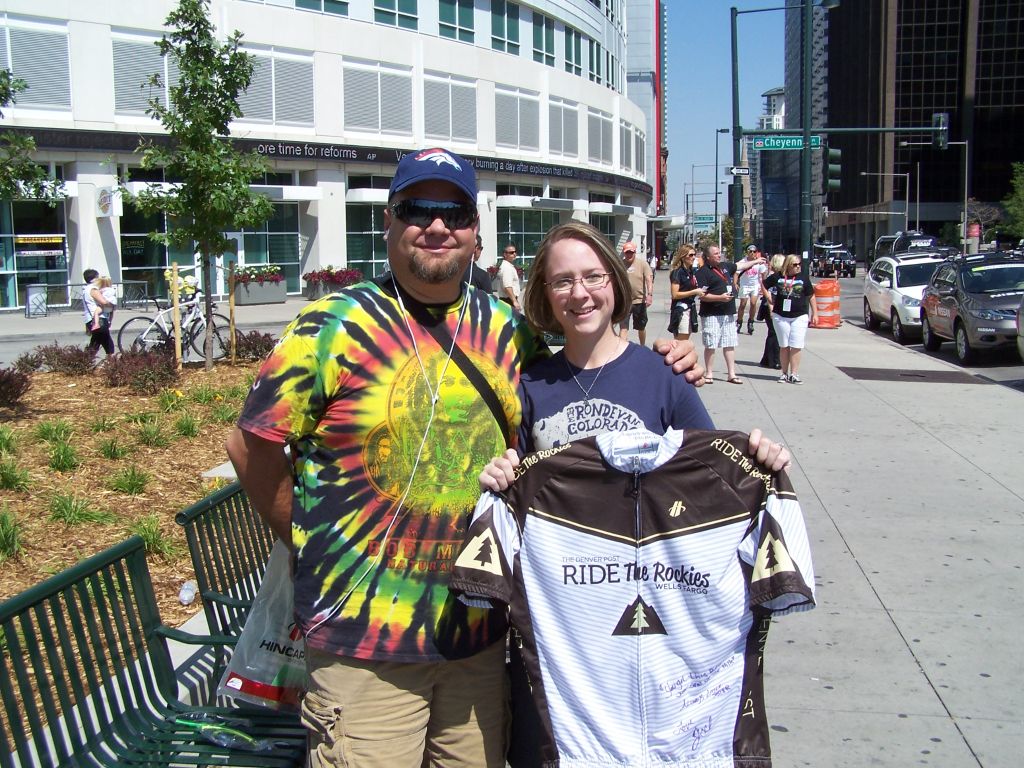 Krissy Nelson finishes the challenge with a ranking of Platinum with 2140 points and 1473 miles.  Krissy recently started training for time trial races on her local trail system in Omaha, NE.  She competed in a Gran Fondo of 42 miles and came in 2nd for women with a time of 2 hours 4 minutes and an average of 20.3 mph.  She was delighted to watch her first pro cycling race in Colorado and meet a bunch of the racers.  But even more exciting was to meet up with some Twitter pals in Colorado, including her "big brother" Joel Phillips, who presented her with a jersey from his big Ride the Rockies event.
Glenn Crosse finishes the challenge with a ranking of Platinum with 2129 points and 1070 miles.  Glenn spent the month both cycling with his family in events like the Portland Century and traveling on vacation to places like Lake Michigan.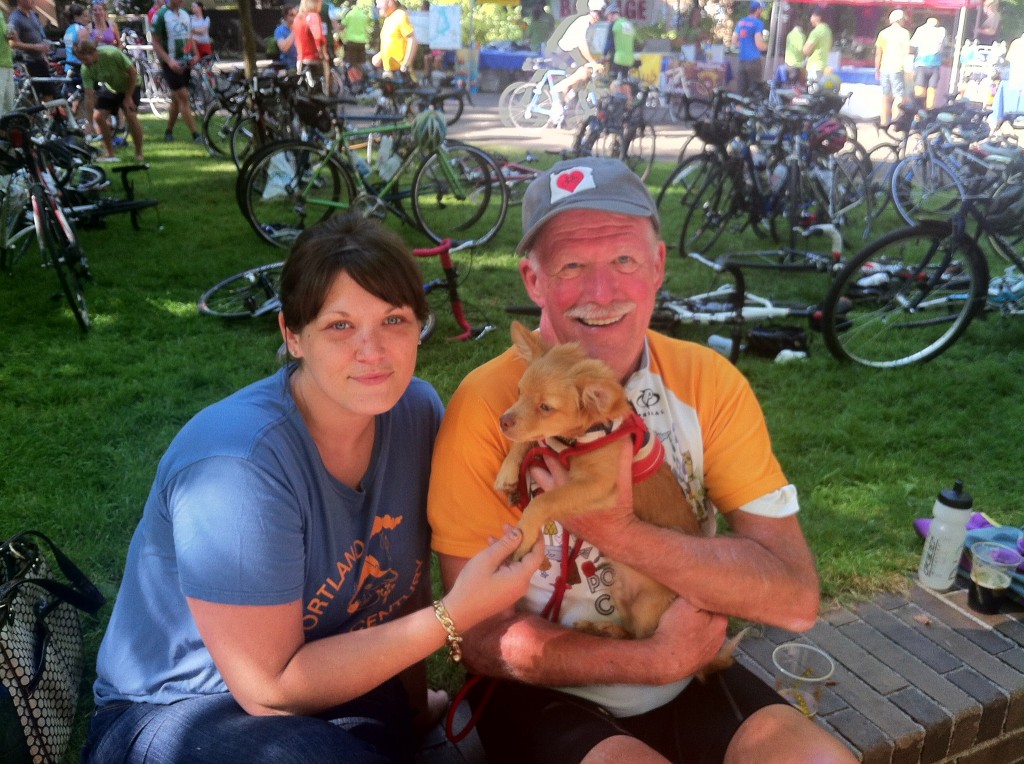 Yvonne Warren finishes the challenge with a ranking of Titanium with 1221 points and 651 miles.  In August, Yvonne and her husband Ron combined a 20+ mile bike ride on Cannon Valley Trail with paddling their kayaks down the river at Cannon Falls.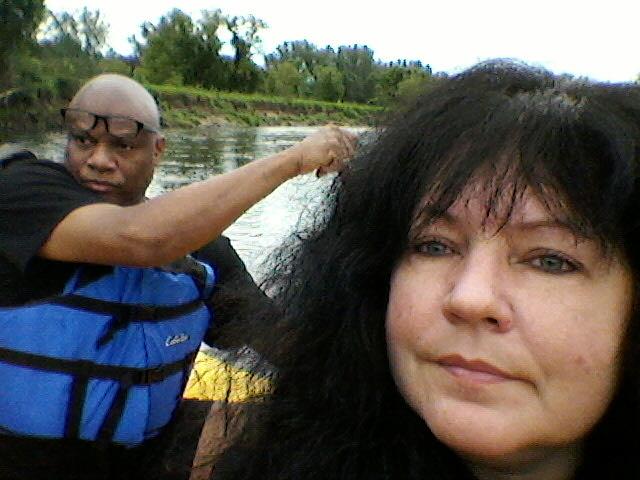 Susan Garfield finishes the challenge with a ranking of Gold with 599 points and 295 miles.  This month Susan  and Yvonne biked together on a the Dakota Trail to St. Boni's Bistro in Minneapolis for delicious triple-decker sandwiches.  Yvonne and Susan are kayaking buddies as well as bike buddies and often paddle together.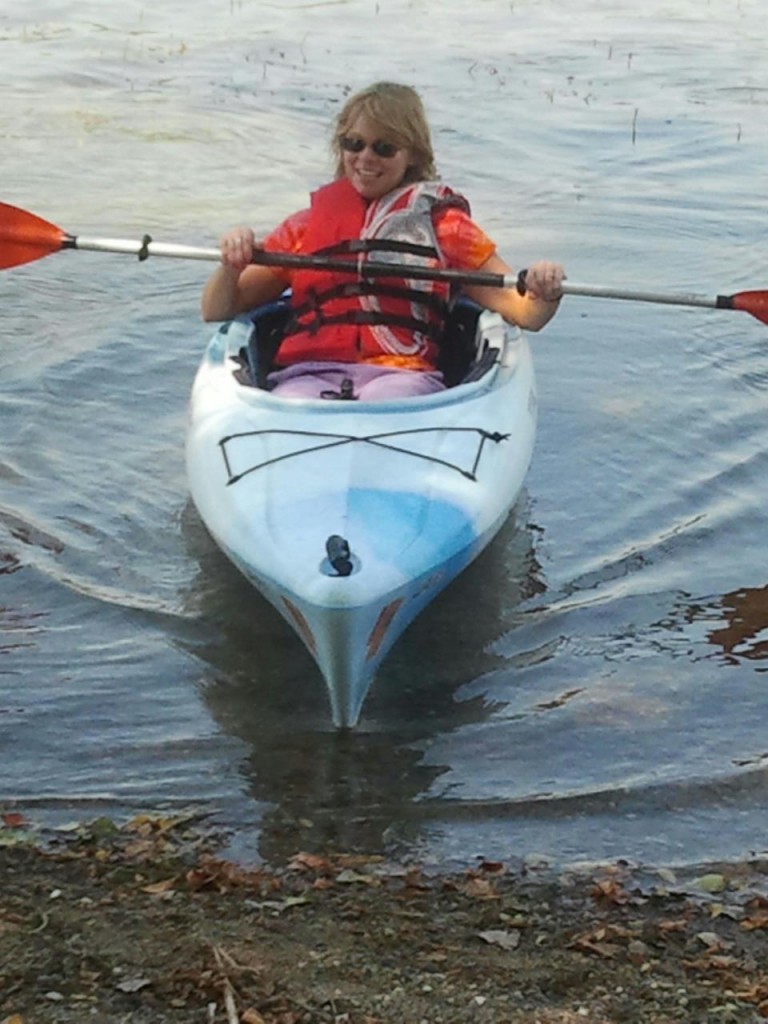 Team Loving the Bike:  August Winner
Congratulations to Laura Losey Faulkner who is the Team Loving the Bike winner for August.  This was the big one and the draw was made with all of the Diamond Level achievers.  Laura receives a Pearl Izumi Select LTD Jersey.
Keep up the great riding everyone…..and congratulations to everyone taking part in the National Bike Challenge!  You are a great team!!!
Thanks so much to Darryl Kotyk and Loving the Bike for sponsoring our team!  We've had a blast!!!