The Cycling Life with Ryan van Duzer and Nick Albini
I was very fortunate (and Thankful) to spend three days with a couple incredible guys who are currently cycling their way across the United States.  I've been online buddies with Ryan van Duzer for over a year now and have enjoyed following his amazing adventures.  I watched the Out of the Wild television series last year only because Ryan was one of the cast members, but so glad I did because it was a very interesting show.  Nick Albini was also on Out of the Wild and has joined Ryan on his latest cycling endeavour.
Nick and Ryan should arrive in Florida around December 12th and you can follow their wild escapade at www.ryanvanduzer.com.  These guys are super fun, positive, and inspirational…..before they took off, we sat down together and talked about "The Cycling Life".
[youtube]http://www.youtube.com/watch?v=FWetqrc4mKQ[/youtube]
There was so much great information and wisdom that flowed from Ryan and Nick that I decided to put together an extended version of this video with much more footage.  To view the longer version of the video, check it out right here.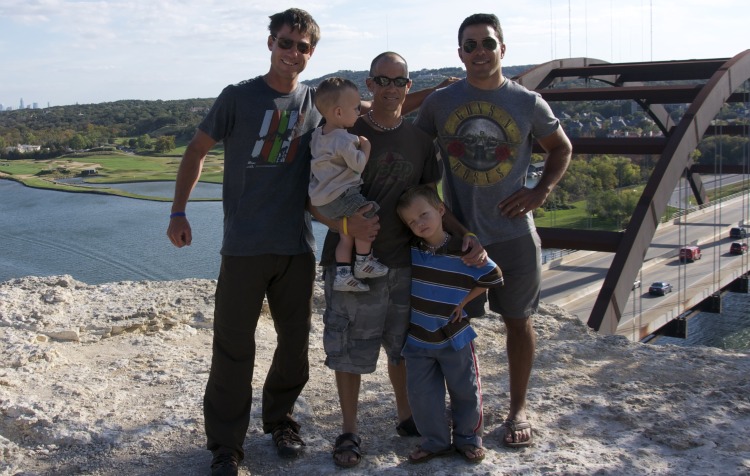 Nick Albini: Nick can do it all. He is an avid Crossfit and Strongman competitor. He is also a Cessna pilot. He spends his free time spear fishing and hunting turkey, boar, alligators and deer.
Nick joined the military after 9/11 instead of going to law school, though last summer he left active duty as a ranger to work in Special Forces training and take law school prep courses…and is now currently enrolled.
Ryan van Duzer: Ryan isn't your average journalist. With over 10,000 miles of biking behind him, he works as a freelance video reporter, documenting America from the seat of his bicycle. Having never driven a car, Ryan made the 3,000-mile trek from Canada to Cabo San Lucas on his bike last year to inspire people with his tales from the road.
Ryan is also an avid hiker and backpacker and served in the Peace Corps in Honduras for two years.