The Long Journey: Documenting Your Biking Journey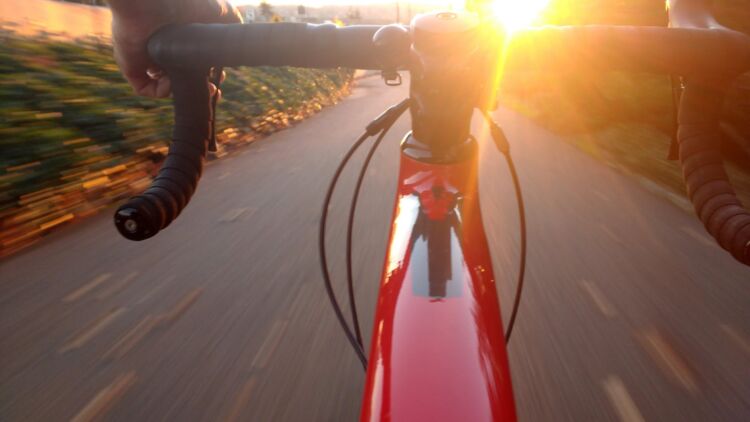 It's been one heck of a ride into the wild, hasn't it? And if it was a hobby you picked up on a whim, and now it's taken over your entire life, perhaps you want to share your journey with others? How can you do this? Documenting your journey through all things biking up until now is quite a challenge to undertake, but let's provide you with a few significant resources to help you on your way.
Start A Bike Blog
Probably one of the best ways to make it all about your journey, creating a bike blog is a simple way to put your personality across. While there's a lot of technical components of setting up a blog format such as the web hosting, the domain name, and so on if you want to start thinking about what to put on your blog, remember, people love pictures! As troublesome as it is, if you are looking for old pictures of you to put on the website, but they are buried deep in some other computer if you really want people to get an overall appreciation of your journey, it's worth digging all of these digital relics out. Even if you have old pictures in a different format, such as RAR, you can still learn how to open RAR files on Mac computers and upload them.
A bike blog is a great way to document your adventures. One little piece of advice: and a Google Map! If you are undertaking a long journey, and you want your followers to know where you are, or even have them join you, you can use Google Maps to track your route and insert photos along the way. It's certainly a great way to see your progress, and then, if you want to (and have the time) to create a little blog entry to keep your followers up-to-date. 
Make A Bicycle Touring Video
Expanding on the idea of a blog, making a bicycle touring video is something that may take a while to get used to, especially if you aren't a natural in front of the camera. But even from a technical perspective, if you can attach a GoPro to the front of your bike, and let it capture everything that's going on, especially if you go on a proper long haul trip, it's the perfect way to engage others in what you are doing. It's a great way to relive the journey from your perspective as well.
Making little videos or video blog entries is a perfect opportunity to entice others into the biking way of life. A lot of people are now keen on running, and it becomes a part of their life, and they start to mix it with other passions, such as this blog relating to running and music, and perhaps you can do the same with the modest bicycle?
Join Cycling Communities
There is a great community of bikers out there, and you just need to know where to look! If you look at a forum like CycleBlaze, it's a community that gives people the opportunity to experience everything from the seat of a bike. Going on a bicycle and exploring or exercising isn't just a way to idly spend some time in the great wide open, but this forum has plenty of resources to inspire and inform people. There are plenty of articles offering sage advice as well as journals from the perspective of bikers like yourself.
The great thing is that any sort of documentation of your biking journey is about finding the right audience for your content. And in one respect, we can all just set up a modest Instagram page, and throw out our thoughts into the ether. But if you really want to get other people into your way of thinking or you're looking for some inspiration in terms of documenting your journey, there are plenty of forums to take advantage of, not just so you get inspired, but you inspire others as well.
Documenting your biking journey up to now isn't just for the benefit of your followers or people you acquire along the way, but it's a way for you to see how far you really came. It's a perfect opportunity to consolidate everything in one place. You could set up a blog or join a forum, and it's something you can look back on in 20 or 30 years' time and see how it became a big part of your life. Start documenting your journey, because it may inspire others, or it could start you on a whole new journey.
Photo c/o Pexels.