The Power and Happiness of Self Awareness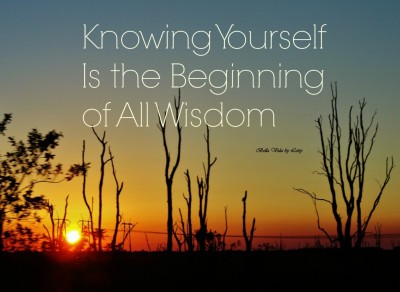 It hit me over 15 years ago.  The internal knowing that if I just completely be myself at all times, that everything else will all fall into place.  Best of all, I'll feel a lot better in the process.
I started working as a marketing rep for Costco Wholesale around 1995, and when I began I would dress up with a shirt and tie…..and pretend to act all professional and business like in my appointments.
Then the self awareness came.  This wasn't me.  It didn't feel good.  I was totally betraying my inner self from coming through.  So I pulled a total 180.  I began wearing the clothes I felt most comfortable in.  I'd interact with people as the real Darryl Kotyk……whether they were the CEO or the secretary at the door.
You know how people often feel out of place if they show up to a formal event wearing casual clothes?  Not me.  If I wasn't wearing what felt comfortable to me, then I was feeling totally awkward.
I absolutely loved going to big time business luncheons and breakfasts dressed in a t-shirt and jeans.  It gave me an increased sense of confidence because I was being me.  To be honest, it also made me a whole lot more marketable and provided me more success in my position.  Yeah, the suits and skirts at these meetings loved the fact that I was unapologetically myself.
I remember the day I made a presentation to a crowd of business people at an early morning breakfast meeting.  I showed up wearing baggy yellow jeans and an oversized t-shirt.  Then as I stood there behind a podium ready to speak to this well dressed crowd, I turned the podium around and hopped my butt up on top of it.  Yes, I sat on the podium dressed like a punk and spoke about the power of being yourself to a bunch of successful people.  Oh, the nerve I used to have.
I've never looked back.  I continue to be me no matter what situation I find myself in.  This self awareness has allowed me to play by my rules, and finding more success in the process.
Do you know who you are at the core?  Be that person, and let your life flow the way it was intended.
Photo c/o revolutionalminds.com