The Ride For Red

There is an exciting new cycling bike tour kicking off this weekend and because it caught my attention a couple weeks ago, I wanted to blog about it and help with the promotion.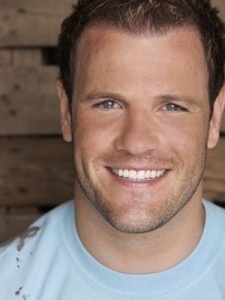 On Sunday, September 26th The first Annual Ride For Red will begin. It is a 4000 km bike tour starting in Calgary, AB to and finishing in Santa Monica, CA (Los Angeles).  The tour is in support of the Canadian and American Red Cross organizations, with a fundraising goal of 1 million dollars for each organization.  I would love to see them accomplish that and more. Funds will be raised through tour events and daily stops, as well as a major online presence. Four full time riders (Miss Canada and three Olympians), 20 celebrity riders, and various day riders will participate in this great event. Riders Shannon Lynn (@_MissCanada), Brock Kreitzburg (@brockkreitzburg), Christina Smith, and Billy Schuffenhauer look forward to their 100 km a day rides for 40 days straight.
The team plans to arrive in Santa Monica by November 4th and along the way they hope to have people ride along with them every day they are out on the road. The team is passionate about giving back to the community, helping others, and supports the Red Cross's initiatives.
The Mission is to bring around change, cut down boundaries, and inspire millions to do something that they never thought they could do; whether big or small. The Ride will get children involved in cycling and fitness and be an annual event for kids to partake in all over North America. In addition to being a premiere fundraising event in Canada and the US, the goal of the Ride for Red is to be "the" major fundraising event for the Red Cross in Both countries. Through getting involved with this opportunity, we invite you to be a part of the foundation of an organization and program that will positively influence millions. ~ Shannon Lynn
You can find a more detailed schedule and other information about the ride at www.therideforred.com, but here is an overview of the major cities they will be stopping in:
Calgary, AB – September 24th (Kick off Gala)
Vancouver, BC – October 6th (PR Day on October 7th)
Victoria, BC – PR Day on October 9th
Seattle, WA – October 11th (PR Day on October 12th)
Portland, OR – October 15th (PR Day on October 16th)
San Francisco, CA – October 27th (PR Day on October 28th)
Santa Monica, CA – November 4th (Celebration and PR Gala on  October 6th)
You can follow the team's training and ride progress online at www.therideforred.com. Donations may be made online.
To connect with them through other social media, you can find them at:
[youtube]http://www.youtube.com/watch?v=WH01jfDF76c[/youtube]