The Smell of Bicycle Commuting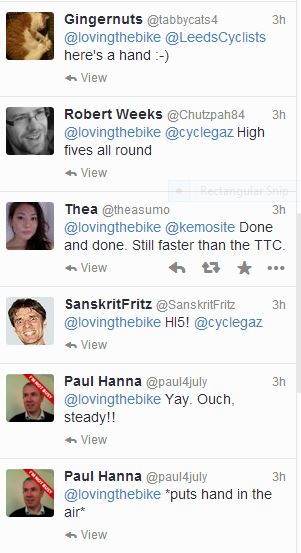 Yesterday on Twitter I gave a virtual high five to everyone who responded saying they had ridden to work that day.  All of us who ride our bikes to work can be lumped together as commuters, but the variety within this category differs greatly.  Some get their road bike training in on the way like I do, others simply just use their bicycle as transportation, and others use their own style and flair.
But the one thing that remains the same with all of us…..is the smell of commuting.  Yeah, whether you push it as hard as you can or casually ride along on your way to work……odds are that you'll arrive at least a little sweaty.
Lucky for me, we have a shower on the back of our cafe so I'm able to clean up and change once I'm there.  But there are some days where I'm on my mountain bike and ride off doing several errands.  Because I'm in and out so much on these days I don't do the whole rinsing off thing……and know how badly I must smell.  It's days like this where I do my best to stay away from our staff and customers.
But I'm curious.  What is your arrival routine like when you commute?  Do you have use of a shower at your office?  Do you need to park at a nearby community center so you can clean up there?  Let's hear it.