The Wave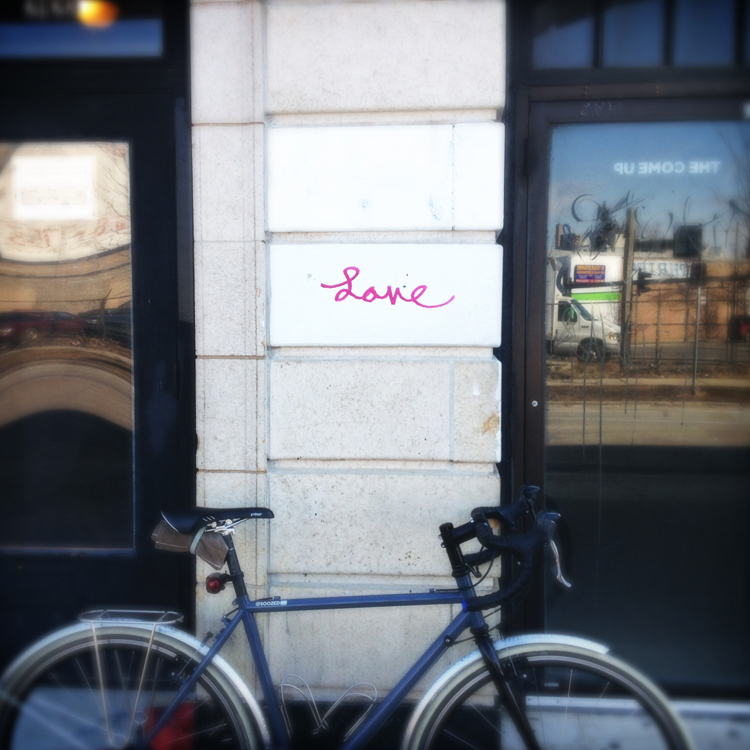 I spent a lazy Saturday morning sipping coffee while watching Ronde van Drenthe, the opening race of the UCI World Cup series in Hoogeveen, Netherlands. It was a rare live online broadcast of a women's pro cycling event; how could I not watch?
It had everything I love about bike racing at this time of year. Cobbles. Strong winds. Fast pace. A steep hill called the VAM that riders climb more than once during the race. And an aggressive ride by Lizzie Armitstead, who attacked when the gap dropped to about 30 seconds on the final ascent of the VAM. Armitstead broke away from the chasing group, in a head-down-grit-your-teeth solo bridge to the leader.
The camera angle was perfect as Armitstead made her way across. You could see the gap closing. At about 10k to go, she caught her! The entire time she was bridging, I was thinking, "go! go!" You can't help but cheer when someone rides like that. It's a thing of beauty.
Armitstead won the race, sprinting across the finish line to beat the second place finisher by two full seconds.
Enough watching. It was time to ride.
I bundled up and headed out on my commuter; still need fenders around here. This was to be a nice, long-ish, leisurely ride – something I've been craving for many cold and snowy weeks. It was about 35 degrees and sunny. Perfect.
Unsure of my exact route, I usually ride for a bit to determine which way the wind is blowing and go that way first. On this morning, I needed to head south. I turned right and spotted a tiny little girl in a bright pink snowsuit towards the end of the block.
You know the way kids walk when they are stuffed into a snowsuit? A kind of waddle, no limbs bending the way they should?
I watched her shuffling up the sidewalk, several steps behind her dad. And then she stopped, and as I passed, she lifted that little arm and waved at me. I waved back.
I thought about that small gesture for a long while that morning. How she had reached out and made a momentary bond and a lasting impression with me. How bikes connect people.
How a race thousands of miles away and a little girl right around the corner showed me exactly what I love about bikes.
It was a good day.
– Suzanne