This Machete is Not a Weapon
She was walking alone on a Tuesday morning.  She wasn't isolated from civilization, but was out in an area without much traffic at that time of day.  She had no other purpose than simply wanting to get some exercise and inhale the impressive scenery.  A man appeared in the distance walking towards her.  She neared him at the same speed that he was approaching her, but on the other side of the street.  They were nearly passing when she noticed a large machete in his hand….also noticing that this man was dressed in ragged clothing and wore an apprehensive look on his face.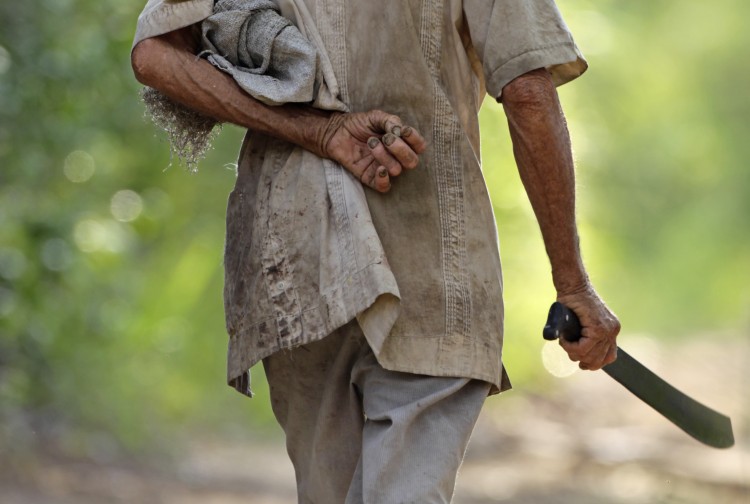 If she were somewhere else in the world, she might become frightened and run away seeking a safe place to escape.  But this was her Caribbean home, and she knew that such a site was as common as a twin prop plane flying overhead.  The two individuals carried on their way, exchanging good mornings and giving an acknowledging glance as they passed on the street.
Different Countries, different cultures, different people.  Machetes are just one example of how diverse life can be in different parts of the world.  A machete in the Caribbean is more commonplace than carrying a Swiss Army Knife in North America.
In the Caribbean it is carried as a multipurpose tool, not as a weapon (well, not generally anyway).  Heck, in St. Kitts the Government even sends out jailed criminals armed with a machete so that they can cut down the grass along streets and in other public places.  Even me, a guy who has never owned a knife in his life…..has two machetes sitting in the back porch…….and I don't really even know what to do with them.  It just makes me feel like I fit it.
I'm not totally sure what the point is in this writing.  All I know is that every day as I ride my bike down the East coast, people walk by with Machetes in their hand or sticking out of their backpack, and it makes me wonder how someone coming here for the first time must feel when they see this.
I guess it's all about image.  The way someone dresses in the Caribbean, or the items that they carry……do not necessarily make up the person they are.  As is the case in North American, Europe, and anywhere else.
Accept others differences and educate yourself rather than judge all the things you see around you.  Like my beautiful Wife told me once….."Don't assume, it makes an ass out of u and me".