Three Complementary Exercises to Help Cyclists Build a Fuller Body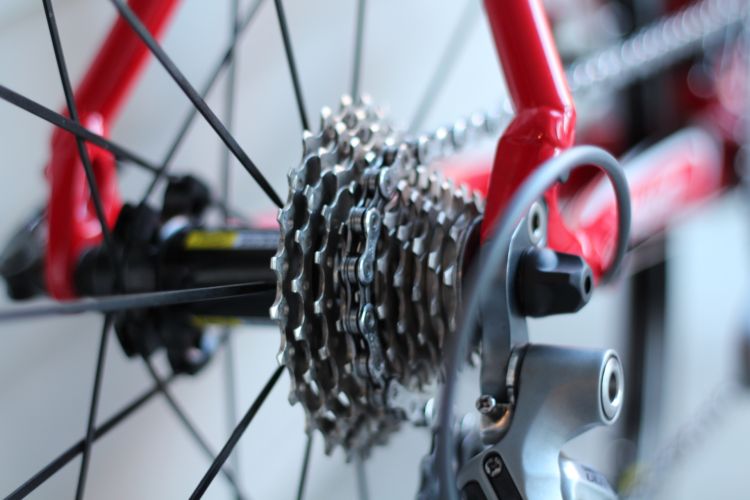 Depending on your speed, cycling can burn anywhere between 40 to 75 calories per mile. The sport can also reduce your risk for high blood pressure, prevent lung cancer, improve lung capacity and cardiovascular system, boost your brain power, and build some strong leg muscles. However, constantly riding a bike can also neglect other parts of your body. Since you're sitting on a seat while your exercising, you can actually create overuse injuries in your legs, hunched shoulders, lower back pain and a weak upper body. Therefore, you should try some of these complimentary exercises to generate an entire body workout and avoid the negative outcomes of biking.
Stretch Out Your Legs to Avoid Overuse and Bad Posture
Studies have shown that stretching daily can lead to increased mobility and range of movement throughout one's life. Since cyclists sit on a seat during their entire workout, it's important that you add stretches to your routine so that you can prevent overuse of your legs and avoid decreasing their mobility range. Therefore, you should do some hip flexor or calf stretches right before you ride and when you return from a trip. Throughout the day you should also add stretches to your upper body to avoid bad posture such as hunched shoulders. These should include chest strengthening poses, goal post stretches, and resistance rowing moves.
Upper Body Strength Training for a Stronger Body
When you bike every day, you create amazing lower body muscles. It is hard to beat the exercise that you get from cycling. However, just how strength trainers have leg days and arm days, you can't skip either. You can work with a professional trainer to add some upper body workouts to your routine so that you can provide complementary exercises and build up your entire body. Some great exercises that you and your trainer can add include rowing, chest presses, and push-ups. Since you probably haven't used the equipment needed for upper body training, it is highly recommended that you seek out a professional or a trainer to help you get started. You don't want to strain any muscles or do the workout in the wrong way as this can generate bad habits and hurt your body.
Multidimensional Movements to Add Diversity of Training
Cycling requires the same movements every time. This can fatigue the same muscles over and over and put you in the dreaded fitness plateau. To avoid this, you can add some multidirectional activities to your life such as tennis, yoga, or dancing. These activities work some of the muscles that you wouldn't use otherwise and also builds the cardio needed to cycle. They can also help build bone density for your runs and prevent you from becoming bored of cycling every day.
Cycling is a wonderful exercise that can help you lose weight, strengthen your legs, improve lung capacity, and boost your mood. However, you need to focus on other complimentary exercises as well so that you can get a full body workout.
Photo c/o https://unsplash.com/photos/7YUW7fvIYoQ.