Tips on Betting on Tour de France and Other Pro Cycling Races
If you're someone who likes to bet or gamble on races or online slots free spins, there are endless opportunities to put your money down on a winner.  Like it or not, there are opportunities to place bets when it comes to pro cycling as well.  This is an interesting article with information on what goes on in the world of pro cycling betting.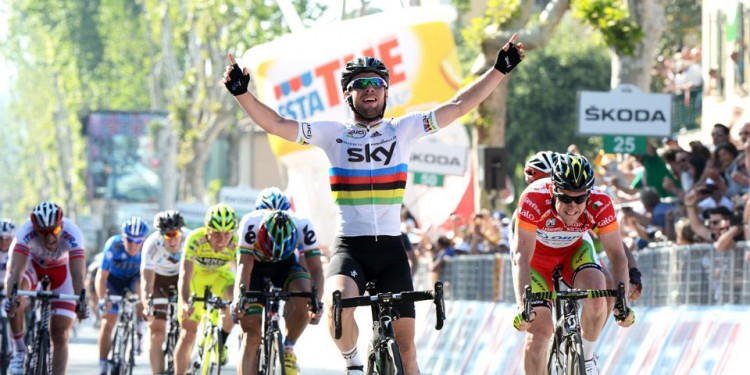 Tips on Betting on Tour de France and Other Pro Cycling Races
by Jess
The Tour de France was just one of the many opportunities to take advantage of online sports gambling on ProTour cycling. Professional cycle racing offers many opportunities for betting on the three Grand Tours, several shorter stage races and a number of one-day races.
Know the Races
It is important to understand the different types of racing before placing bets. You should also check prices online to get a sense of the market. Visiting the best online gambling sites such as Bodog88.com you can access the bodog odds for the various races and see where the value might be. You can also keep in touch with up-to-date information direct from pro riders by following social media. For example, Cadel Evans sent tweets about Tour de France stages during the race less than two months ago.
Categories of Racing
Pro cycling is broadly divided into three categories: one-day races, short stage races and longer Grand Tours. It's important to consider them separately and to look at riders and teams across the whole season. Even within the spring classics, the distinction between different one-day races matters.
The Classics
Milan-Sanremo, often considered a race for sprinters, opens the European season in mid-March. Then come the cobbled and Ardennes northern classics. Cobbled classics, like Paris-Roubaix, suit powerful all-rounders. The more hilly Ardennes classics, such as La Flèche Wallonne, suit riders who can also handle short but very steep climbs. The European season closes in late September, when fatigue can play a role, with the Giro di Lombardia. It suits riders who can climb well, descend quickly and sprint. Most of the major ProTour cycling races take place in Europe, but you can place bets with Bodog Indonesia and feel closer to the action.
Stage Races
Riders who excel in one-day classics are often not contenders for GC, the general classification or overall ranking, in longer races. Short stage races held early in the season can give a better indication of GC riders' form. While those hoping for Grand Tour success and aiming to peak later in the season might not win races like Paris-Nice or the Critérium du Dauphiné, even strong performances can suggest good form. Bradley Wiggins's 2012 victories at Paris-Nice and the Dauphiné showed the form and determination that later brought victory in the Tour de France.
Individuals and Teams
Individuals win cycle races, but cycling is a team sport. Early races can show the strength of teams rather than just of particular riders. Team Sky's 2013 strength was evident in victories for Richie Porte at Paris-Nice and Chris Froome at the Dauphiné. Froome himself stated that the Dauphiné was a test for the Tour. Assistance from Alberto Contador, his Astana teammate, was vital for Alexandre Vinokourov's 2010 win at Liège–Bastogne–Liège.
Sprints and Climbs
Anyone planning to bet on pro cycling should watch individual and team performances in these early races and the odds offered on them by online gambling sites. Before any Grand Tour, it is important to read overviews of the race, such as that of the Giro d'Italia. Specialists like Tony Martin will target Grand Tour time trials, but the sprinters will challenge on flat stages and the climbers will look to the Alps and Pyrenees for their chances at stage victories.
Jerseys
When betting on stage victories these distinctions matter. Mark Cavendish wins many stages but not in the mountains. Similar distinctions apply to bets on green or polka-dot jersey competitions. A rider like Cavendish or Peter Sagan is a good bet for points classifications but not for the mountains. Stage profiles can help you spot contenders for mountain wins. Bear in mind that some races, including the Vuelta a España, award time bonuses for stage finish positions. This can affect how GC contenders contest stage victories. Knowing riders' strengths will help you get that bodog payout and buy some new kit.
Before you get started with bodog betting on pro cycling, be sure to consider the differences between classics, short stage races and Grand Tours. Look for riders' strengths as potential winners of stages, in jersey competitions or on GC. Remember to look at teams and not just individuals, and consider how form and targets can vary over the course of a season.
Photo c/o Team Sky Facebook Page