The Tool Bottle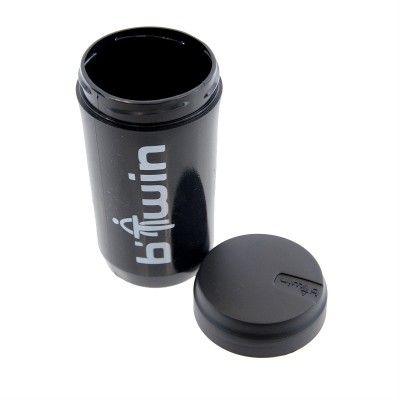 Here's one of the simplest and easiest cycling tips we've ever given out.  A few months ago I started riding with "the tool bottle" for lack of better name…..and it's awesome.
I honestly can't figure out how I never did something like this before, but glad that I've finally incorporated it into my set up.
Okay, so I have two bottle cages on my road bike….I'm sure most of you do as well.  But how often do you need to use both of them on a ride?  I personally only use both if I'm going to be out for over a couple of hours or doing an extra hard ride.  The rest of the time, one water bottle is enough for me.
So I took one of my bigger old water bottles and filled it with my multi-tool, patch kit, and some coins.  If a spare tube would have fit, it would have gone in there as well.  The tool bottle stays in one of the cages of my bike and keeps my jersey pockets mostly free and empty.
Note: You can buy an actual tool bottle (which is designed to fit more stuff), but recycling one of your old ones is always a better idea.
When I first started riding like this, I sort of felt naked…..and I've grown to totally enjoy the freedom of not having anything on my back when I ride.  Such a simple idea that has created a happier riding experience.
Of course on longer rides, I'll replace it with a second bottle of water.  But in-between, the tool bottle is my riding buddy.  Give it a try yourself and see what you think.