Top 5 Cycling Apps on the Market
As I'm mentioned before, I'm not much of a cell phone or mobile app kind of guy…but I do see the value in some of the things on the market.  Our friends from Zeenon are in today to give you their top 5 picks for the best cycling apps on the market.
The Top Five Cycling Apps on the Market
Article brought to you by London based cycling shop Zeevon
It's ok to love biking as much as you love technology, but now there is a way to integrate the two. Cycling accessories have always been a big part of the sport and now technology is becoming more advanced it gives you an unbelievable amount of control if you know how to tap into it. And now, with the remarkable array of apps on the market, you can combine your passion for cycling and the technology in your pocket to create a unique cycling experience.  We've compiled five cycling apps for your smartphone that any cycling enthusiast should have available.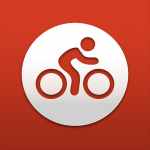 iMapMyRide:  This GPS-based paid application turns your iPhone into a health-and-fitness computer for less than $5.  Want to track the speed you're riding, time, distance, and elevation?  You can even calculate the calories you've burned, and if you pay extra, it will even determine your heart rate during the ride.  Maybe you want to snap a photo during your route – well, you can do that too with the quick uploading feature. There are also more than 70 million global routes available for users and a host of other online training tools available.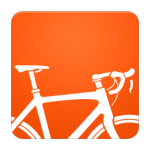 Strava: This free app is compatible with iPhone, Android, and several Garmin devices.  After downloading, you can track your rides or runs and then data will be uploaded to your online Strava account.  If you want to upgrade to a paid membership, you can set fitness or riding goals, track your performance, and export routes into your portable GPS device. You can also be a part of a leaderboard, showing you how you line up with your peers.
BikeDoctor:  With a lot of bike use, there are inevitably a lot of bike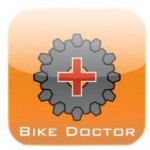 repairs that need to happen.  Bike maintenance manuals are annoying to use and who wants to carry one while you're cycling? With BikeDoctor, you're prepared at all times. With the easy to follow instructions available in this app, you'll straightforwardly be able to figure out what's going wrong with your bike and with just a tap, you'll can follow the instructions on how to fix it. It doesn't matter if it's a basic problem or one that is more complex, the BikeDoctor app has vast amounts of support guides that can not only help you repair a problem, but help you circumvent common errors.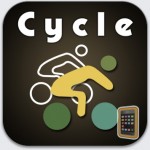 Cycle Watch:  This app is one of the cheapest out there ($2) and it has all the features a cyclist needs on a regular basis, such as the ability to track speed, time, distance, and displayed map routes.  While it does offer some reporting features, it doesn't offer as many as some of the other competing cycling apps out there.  This app is perfect for cyclists that are on a tight budget but still want to utilize smartphone technology to the fullest.
Livestrong Calorie Tracker:  This is great for cyclists, but also for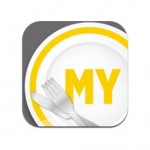 anyone that is looking to get in shape with running, walking, or by changing their diet. It helps individuals track their food and caloric intake, and the online services offer comprehensive training tips that help you train to be a better cyclist, runner, or walker. Whatever sport you're interested in, this app is one that will sharpen your training.
So, next time you're getting ready to set out for a ride, gear up as always, but don't forget one of the most unique pieces of gear available now: your phone! Put your mobile to use and consider the technology that is at your fingertips – it can take your cycling experience to new levels!