Tour of California jersey design
The good people at the AMGEN Tour of California have announced a competition to design the jersey that will adorn the leader of the race's Breakaway From Cancer Most Courageous rider… and you have a competitor to vote for!  VOTE HERE
I took a lot of enjoyment out of designing our Loving The Bike 2012 team kit, and in our opinion it turned out great.  The design process was made easier by knowledge of Photoshop CS5 and new designs for the team kit range are underway.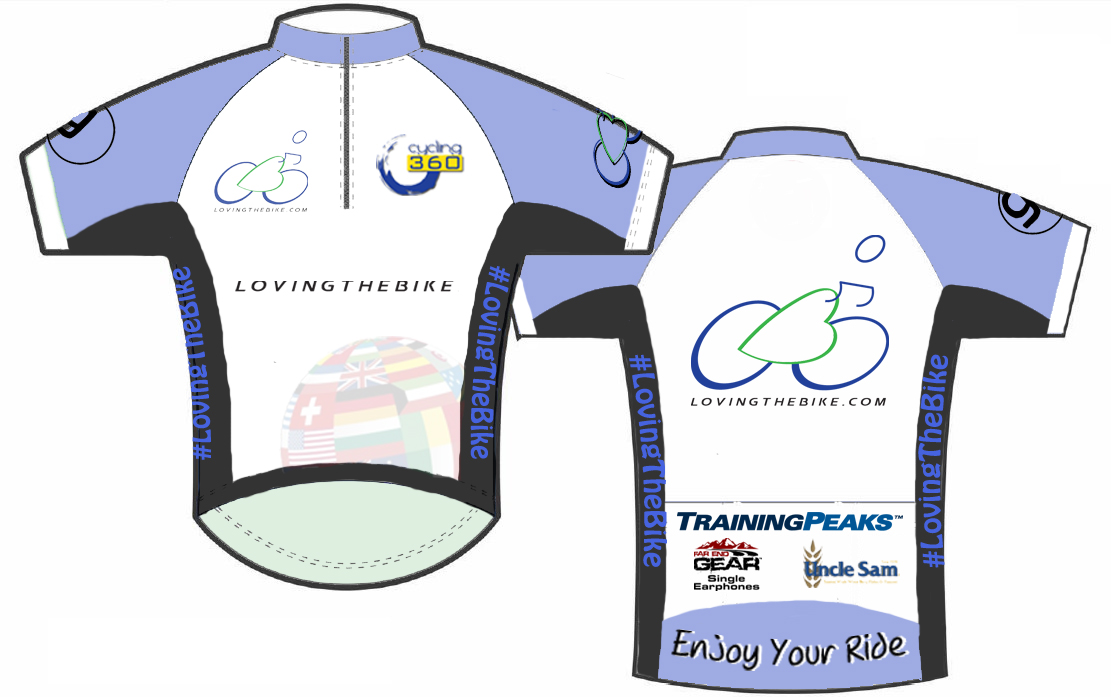 Very recently I stumbled across this competition to design a jersey for the Pro peloton and just had to have a crack at it. I kept the strong bold colours of the 2012 jersey which show off the ToC and Breakaway from Cancer spirit as well adding in the Breakaway logo in a Garmin-Sharp inspired pattern. I feel it's striking and would be able to stand out from the crowd.
Although there is a great prize up for grabs to whoever gains the most public votes for their jersey design, I'm unlikely to be able to capitalise on it from this side of the pond and that's not why I'm doing it. I enjoy designing cycle kits and would be very proud to see this riding the roads of California!
This competition is all based on public opinion so if you like my design, please take a few moments to vote for my jersey and spread the word. You can VOTE HERE for my jersey and design and submit your own here.
If you need a jersey or kit designed… let me know!
Stevie