Family and Bikes…The Rest is Just Stuff
Yeah, it's true.  There really are only two things that matter to me…..my Family, and Cycling.  Seriously, if I could fill my days with nothing other than these two things I would consider myself an utter success.  My Family and the Bike matter so much to me, that I've spent the past few years carving out a life that allows me to have these two things as my ultimate daily priorities.
Inside I've always known how mucho important these things are to me, but it wasn't until I wrote this line in a recent post that I realized that nothing else really even matters to me: "Family and Bikes.  If I have that, then I have all I need.  The rest is just STUFF."
But what happens when it comes to money and sustaining yourself so that the majority of time can be spent on these two things?  I'm not a Pro Cyclist who gets paid to ride a bike.  I may think of myself as a Pro Family Man…..but I have yet to meet someone who will pay me to be a Dad and Husband.  So what do I do? I have been lucky enough I have purposely created my own culture so that I primarily work from home, and have moved our Family around to locations such as our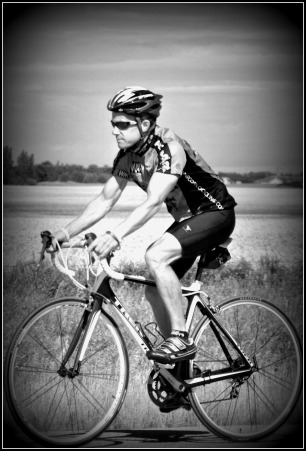 present home of Austin, where cycling is King and the weather makes it doable all year round.
However, as I find myself focusing more and more on my Family and the Bike, the idea of making money and building a career have totally taken the back seat.   But things have been weighing heavily on me lately and I'm searching out ways to balance my two main loves with that crazy little notion of making cash.
I know I have just a touch of "dreamer" in me, and I envision someone bringing me that paradise job offer which allows me to focus on my two loves letting me spend valuable time with my Family…teaching my kids about the world….and having no other priorities when I'm enjoying these moments.  Of course this offer also includes a whole lot of cycling time….and why not throw in a little world travel cycling along with it as well?
What have you done to fuel your passions in life?