We never seem to get overly artsy here at Loving the Bike, so when my Twitter pal @soozed said she'd be interested in posting a picture and text each month from one of her rides…..I knew it would help provide this sort of content.
Here's the first in what I hope is many more beautifully painted riding reports from Suzanne Deveney.
Unconfined
by Suzanne Deveney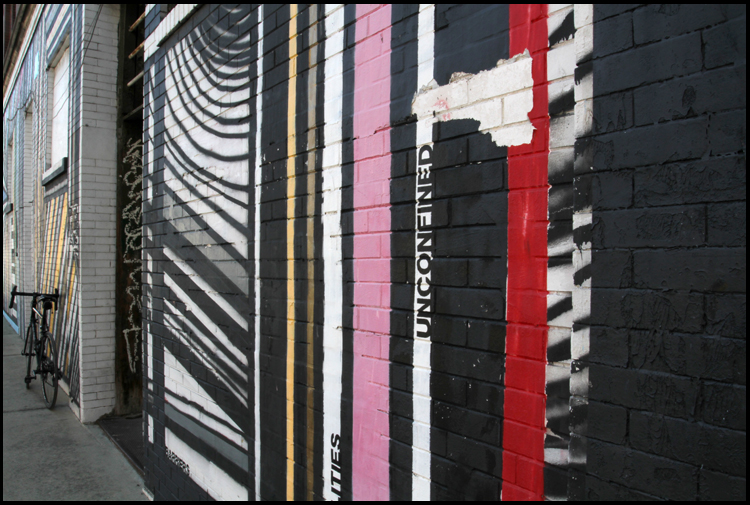 I ride in the city, an urban gallery of self-expression.
To some, a city doesn't compare to an ocean view or mountain pass. But I yearn for the diversity that the city holds. The ever-changing landscape inspires me and urges me forward.
I venture down one new street every time I go out on my bike, never knowing what I will discover. I can't be confined by a single route, a single road, or a single mile.
I stop to photograph what I see, because often what I find is fleeting. It will be gone the next time I pass, painted over by a city worker or morphed into something new by the next artist who sees the world differently.
There are adventures to be had around every corner of this city. The possibility of what I will find feeds my curiosity and fosters my creativity.
It's why I ride.