Viva Streets and Ciclovia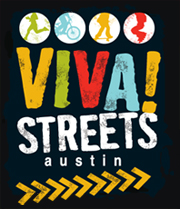 The word "Ciclovia" is a Spanish term for "Bike Parkway", but I'm calling it a bicycle celebration.  Back in the early 80's, the people of Bogata, Columbia created the idea of Ciclovia as a way to battle against the traffic congestion found in their city and to this date they still hold a 70 mile celebration each Sunday.
This idea has caught on around the world and here in North America most places have changed the name to Viva Streets. Portland, San Francisco, Madison, New York, Los Angeles and other cities in the US have made this a part of their city's culture and now Austin is holding their own Viva Street Celebration.  This Sunday (May 20th), the city will be blocking off Sixth Street between Brazos Street and Robert Martinez Jr Street so that it can be opened up to bikes, skaters, strollers, skateboards….or even some street yoga or hula hooping.
Our friends from Viva la Bicicleta will have a booth set up during Viva Streets (you just knew they had to be involved in something like this).  I'll be roaming the event on my bicicleta and also hanging at their booth as well….come find me.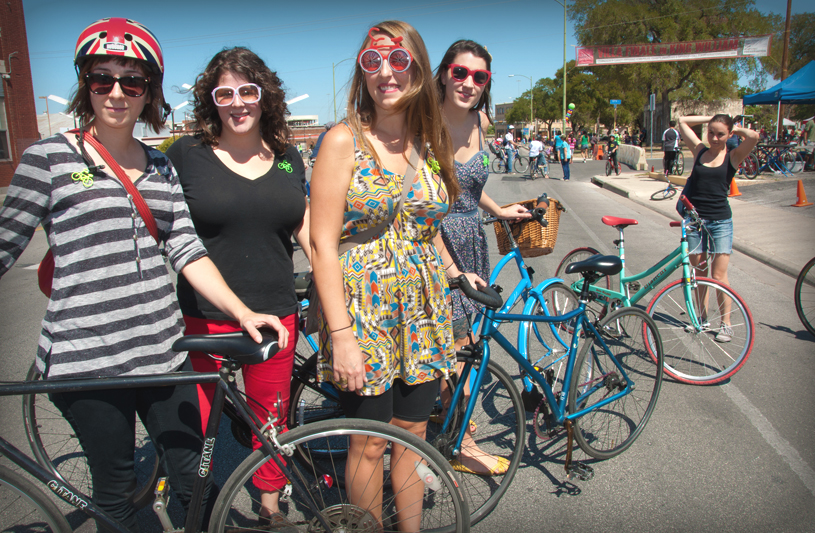 If you live in Austin or will be here that day, be sure to join in on this car-free and tobacco-free playground.  If not, check and see if your city holds a Viva Streets festival or plans on hosting one.  Give it up to the Columbians for coming up with such a great idea.
Have you ever experienced a Ciclovia or Viva Streets?  Let's hear all about it.