WDYWTDBYD?
What do you want to do before you die?  It's the million dollar question, but how many of you have thought about it enough to know exactly what would go on your list?
Some call it the "Bucket List", others just call them goals.  Whatever you label it as, it's the list that will fill your body and soul with the fuel it needs to thrive.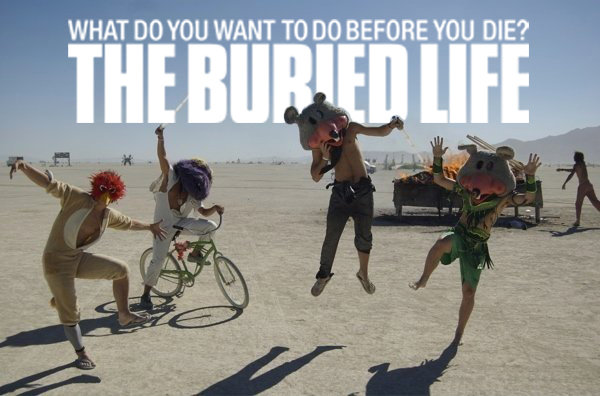 I was recently reminded of this question and now find myself randomly asking people, "What do you want to do before you die?"  It sure is a great ice breaker when meeting strangers, and it's a great way to get to know those close to you even better.
If you've never heard of The Buried Life, let me tell you that it's one of the best programs to ever be shown on TV.  When we lived in Canada this show aired on MTV and once I discovered it, we watched it religiously.  Our family doesn't watch a whole lot of television, but for shows as inspiring and incredible as this one we definitely make time for it.
I don't believe the show is still airing, but the four guys from the show continue to tour North America doing presentations and motivating people to chase after their dreams.  The guys from the show are awesome, and I love what message they are spreading around the world.
So what's your answer?  We'd love to hear about what you want to do before you die: