Welcome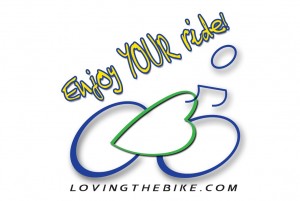 How many times do you get the chance to follow a new blogger right from the start?  Now is your chance.  The Loving the Bike train has just left the station and we are so happy to have you along for the ride.  Sit back, check us out, and come back often.  We've got big, big plans and aim to impress.  We're going to make this a place that people enjoy coming and are able to take something away with them.
We also value your comments, so please feel free to speak your mind and share with us.
Chugga Chugga…..Here we go.
Remember that first great experience you had on your bike? Likely it included the feeling of freedom and pride that came from those two wheels underneath you and the open road in your vision. Even back then…you were loving the bike.
It's also probably the reason why you still feel it…whether you're a road biker pushing yourself each time your out on your bike, a mountain biker commuting to work, or a competitive cyclist going after victory on the weekend.
Welcome to www.lovingthebike. It's great to have you here and to have you grow right along with us. As you can tell by the name, we're all about biking and the love we have for it….but this site is so much more than that.
It doesn't matter what level of rider you are or what your purpose is for jumping on the bike…every cyclist is a champion. You know that feeling you have when you get back from a ride…the one where you are so proud of yourself for what you have just accomplished? Right then…right there you are as champion as a champion can get.
This site is not just another biking blog site. As we go forward from here, we'll be providing a host of cycling information to you, sharing stories, exploring worldwide biking destinations, and expressing our thoughts on what supplements and nutrition products will make you the best that you can be….and on top of it all, reminding ourselves why we are loving the bike.
Let us hear about your first biking memory, your cycling stories, your love for the bike. If cycling is you passion, we'd love to hear about it. Once again, we're so glad to have you and we look forward to the journey ahead.