#weridetogether: CycloFemme Chicago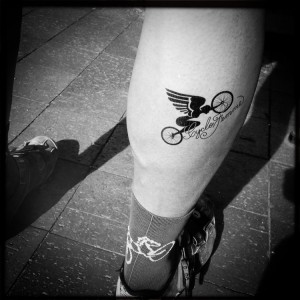 I awoke early last Sunday to check the weather. It was to be a perfect day — in more ways than one.
Sunday marked the second time I planned a CycloFemme ride for Chicago, and I was looking forward to it. After the weather, I checked Twitter. What I found was extraordinary.
Women around the world were already posting pictures and tweets of their rides. Germany, Australia, the UK, Japan — all taking part in what I believe to be a movement for women's cycling  and the men who support it.
Founded by Sarai Snyder, CycloFemme has brought together all types of riders: road, commuter, mountain, and everything in between. This year, there were more than 300 rides scheduled in 25 different countries. Women (and some awesome men) of all abilities rode together with a unified purpose: to further the bond that cycling provides and to be part of a community unlike any other.
Our ride was small, but one of the most enjoyable I've had in a very long time. Our planned 18 miler turned into more than 35, with a coffee stop midway. Great company. Moderate pace. Fantastic weather. Who could ask for more?
#weridetogether indeed.
 – Suzanne